Deputy Mayor files $15M lawsuit against Sooba
-over defamation of character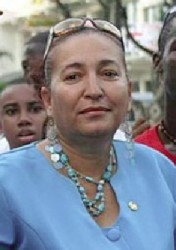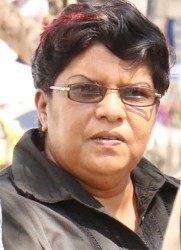 Deputy Mayor Patricia Chase-Green has filed a lawsuit against acting Town Clerk (ag) Carol Sooba, seeking $15 million in damages for defamation.
Sooba is required to enter an appearance within 10 days of service of the writ, after which a statement of claim will be prepared by Chase-Green's lawyer, Leslie Sobers.
According to the suit, Chase-Green claims that on Friday, July 18, 2014, during a press conference called by Sooba, at City Hall, she uttered certain defamatory statements about Chase-Green, which are libelous and calculated to tarnish and damage her reputation, in her private and professional avocations.
She further claims these statements were publicised on television and in at least one daily newspaper and brought her into ridicule and public opprobrium.
Chase-Green is also seeking an injunction restraining Sooba from repeating the defamatory statements by herself, agents and/or servants or any person or organisation whomsoever, acting through Sooba, or on her behalf in any manner whatsoever.
She is also seeking any such further or other relief as the Court may deem just and reasonable and costs.
This lawsuit comes amid continuing turmoil within City Hall as a result of ongoing disputes between a majority of council members and Sooba, who was appointed by the government. The situation has seen numerous moves to the court.
Most Read This Week