Woman mauled by pit bulls bled to death
-autopsy finds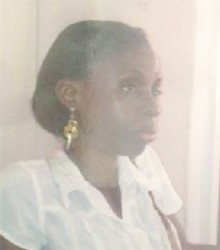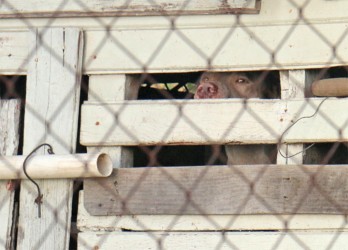 Jo-Anne Carter, the woman mauled by her brother-in-law's pit bulls on Tuesday, died of shock and haemorrhage, according to the findings of an autopsy.
Carter, 50, of 232 Henry Avenue, Lamaha Springs, was found dead on the steps of her apartment by her brother-in-law, Leslie Thomside, when he arrived home for lunch, last Wednesday. She was found in a kneeling position in a pool of blood on her steps with bites all over her body.
The post-mortem examination found that the woman died as a result of shock and haemorrhage due to multiple punctures, Stabroek News was told.
Meanwhile, Crime Chief Leslie James told Stabroek News that Thomside has since been released from police custody. He had been taken into custody after the woman's death and was later hospitalised under police guard after falling in.
The dogs that fatally wounded Carter were put down yesterday morning, this newspaper understands.