Police still probing East Bank Essequibo road deaths
Police are still probing the circumstances surrounding the deaths of two men in separate accidents on the East Bank Essequibo (EBE) highway over the weekend.
According to police, 73-year-old Tahl Singh was struck down along the Orangestein, EBE public road, while 30-year-old Ernesto Ashby, formerly identified as Ernesto Frank, died after he was hit by a motor vehicle at Greenwich Park around 10:30hrs.
'D' Division Commander, Senior Superintendent Ian Amsterdam told this newspaper on Monday that investigations suggested that Singh, who resides in Orangestein, was walking along the public road when he was struck. The driver of the vehicle which struck him claims to have been blinded by the lights of an oncoming minibus and swerved to avoid a collision, at which point he felt an impact.
Attempts to contact the man's relatives were futile. Persons who knew the man say he had no fixed place of abode and would usually get by by doing odd jobs.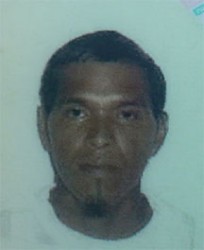 Ashby, of 78 Blood Street, Zeelugt, was pronounced dead on arrival at the Leonora Cottage Hospital. He is said to have been crossing the highway to urinate when a motor car struck him down. The man's cousin said on Tuesday that Ashby, he, and three other persons were heading to Parika to get something to eat. He said that two women who were with them had gone to use a bathroom and that Ashby had also left the vehicle.
He further stated that he did not see the accident but heard the impact. The man says the driver of the car which hit Ashby is claiming that he was in the middle of the road when the accident occurred. The fragments from the car's headlights and other parts, however, he explained, were seen in the corner of the road following the collision. He is convinced that this is irrefutable evidence that the car, somehow, ended up on the side of the road and hit Ashby.
The man's relatives are also saying that the driver of the car which struck him attempted to escape after the accident but was intercepted by persons who witnessed what happened.
Amsterdam said on Tuesday that the police are looking to see if any of the drivers will be held culpable for the accidents. This is likely to be determined by the end of the week or early next week, he said. He added that the men's post-mortem examinations are to be conducted by tomorrow after which additional information will available.