Veterinary lab commissioned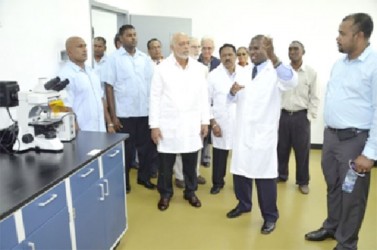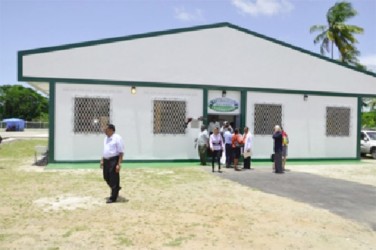 A state- of -the -art veterinary lab which cost an estimated $326 million was yesterday launched at the Guyana Livestock Development Authority (GLDA) at Mon Repos, East Coast Demerara.
According to the Government Information Agency, addressing top agricultural specialists, farmers, and others President Donald Ramotar said that the construction of the laboratory is yet another indication of the sector's advancement towards the achievement of local food security efforts.
The private sector was urged, by the Head of State to take advantage of the new facility, and find ways to increase their own packaging capability and even abattoir facilities.
Chief Executive Officer of the GLDA, Dr. Dindyal Permaul said that the laboratory's main aim was to protect consumers from diseases transmissible by livestock, and protect domestic agricultural production.
GINA said that the facility became a reality under the US $12.9 million, Agriculture Export Diversification Programme which encompassed several aspects such as agricultural diversification, enhancement of farm-to-access roads and livestock breeding programmes.
Manager Designate, Dr. Dane Hartley, said that with a recent United Nations study suggesting that the current rate of food production will need to be increased by 70% by 2050 to cope with the demands of an increasing global population, the demand for meat and other animal products will increase, and the lab will ensure that Guyana is poised to take advantage of this.