New Amsterdam getting closer to 24hr counselling, HIV testing site
The New Amsterdam Mayor and Town Council in collaboration with several stakeholders, is getting closer to establishing a 24-hour Counselling and Testing Centre in the town to help in the fight to reduce the spread of HIV/AIDS.
The establishment of the testing centre is a follow up to the council's municipal declaration (signed in April) renouncing Stigma, Discrimination and Homophobia. According to Paulette Henry, the Project Coordinator, "the New Amsterdam Town Council has a task force in place to address the spread of HIV/AIDS within key populations". With this as its focus, the centre is intended to make Counselling and HIV Testing easily and readily accessible to the 'most at risk' population.
While the centre is being established under the United Nations Development Programme's (UNDP) Youth Empowerment Initiative,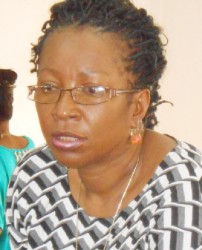 to make the project a reality, the town council is presently soliciting financial support from the business community. "The money that we got through UNDP is not adequate, so we have engaged in reaching out to the public and business entities to support this effort", Henry said.
Scotia Bank, New Amsterdam branch, and the Berbice Bridge Company have already signalled their willingness to support the initiative. The former has donated half a dozen chairs and a freezer to the council for the centre, while the bridge company has made a monetary contribution.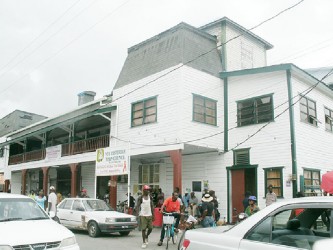 The identified location for the centre is at the New Amsterdam Municipal Market Square, right next to the town's Constabulary Department. "The council gave us a space and in partnership with local government and civil society stakeholders that site has to be built up and then furnished", Henry disclosed.
The testing site was scheduled to become operational in June, however, problems encountered with the construction of the site has resulted in a prolonged delay. Nevertheless, Henry is optimistic the site will be up and running in the near future. "We have already engaged some contractors to see how they can support us in reducing the construction cost. While the council was able to give us the space, they are not able to give us other finances but fortunately too, we have been able to benefit from the Town Day Committee who has committed to give us all the blocks that are necessary to construct the site".
When established, the centre will be accessible 24 hours to residents of New Amsterdam and its environs, and as such, the town council is working assiduously to have the centre up and running in the shortest possible time.
The Municipality of New Amsterdam made history earlier this year when it joined with its sister municipality of Linden to sign a declaration dubbed, 'The Urban Health and Justice Initiative HIV CITIES Project'. The declaration reaffirmed their commitment to achieving universal access to HIV prevention, treatment, care and support under a human rights framework.