Family suing hospital, physician over Mel Sankies' death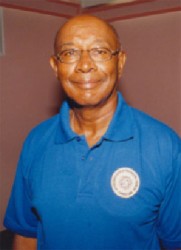 The Medical Arts Centre Limited and Dr. Sheik Amir are being sued for in excess of $50M after alleged negligence in the death of engineer Mel Sankies, who died three years ago.
Geoffrey and Jean Sankies, both joint administrators of their brother's estate, are suing both parties for in excess of $50,000,000 for damages and injuries suffered by Mel Sankies because of alleged "…negligence, carelessness, and/or recklessness of their staff by reason of their statutory duties by total mismanagement…" The suit has been brought by attorney Jonas Coddett on behalf of the siblings and the hospital and Dr. Amir have been given 10 days to respond his writ.
Sankies died on August 25, 2011 at the Georgetown Public Hospital after being transferred from the Medical Arts Centre, where he had undergone a hernia surgery. An autopsy performed on him revealed that he died of hypovolemic shock caused by a perforated femoral artery.
Sankies, 73, was the former president of the Guyana Association of Professional Engineers (GAPE) and also an executive member. He was well-known as one of Guyana's pioneering engineers.