Guyanese fugitive arrested in NY after shootout with US marshals
An alleged Guyanese drug smuggler, who has been on the run for over two decades in the United States, was on Tuesday night arrested in New York following a shootout with US marshals.
The New York Daily News reported that Oswald Lewis, 44, has been wanted since he was indicted for conspiracy to distribute cocaine in April 1991 in Virginia. He was about to turn into bed around 11pm on Tuesday, wearing a bullet-proof vest and with two handguns on his pillow in a Springfield Gardens apartment when the authorities barged in. He opened fire immediately and marshals returned fire and wounded him in the left hand.
Lewis nevertheless managed to flee to the backyard, where he fired on New York Police Department (NYPD) detectives serving as back up. He fired about a dozen shots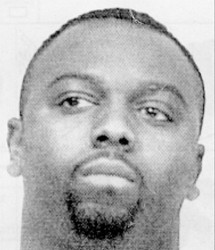 and emptied both guns, a 9mm Ruger and a .40 calibre Taurus, before tossing them and surrendering, according to the report.
No law enforcement officer was injured. Officials said Lewis' injury is non-life threatening but it was severe enough to land him at Jamaica Hospital. He is expected to be brought to Brooklyn Federal Court to face charges.
Marshals recently got a tip that Lewis was in the city and traced him to the apartment on 175th St, the report said.
He was arrested twice since the warrant was issued for him in 1991, officials said on Wednesday, but both times he was released before authorities realised his true identity.
Maryland State Police arrested Lewis for possession, smuggling and distribution of cocaine on May 14, 1993. Using false identification, he posted bond and a warrant for his arrest was issued later that year when he failed to return to court, officials said.
North Carolina highway patrol cops subsequently busted Lewis on January 31, 1995, for trafficking cocaine but he again presented false identification and posted bond before authorities realised his true identity. Police there issued a warrant for his arrest for bail jumping when he failed to show up in court.
Investigators suspect Lewis, despite being on the run for over two decades, was heavily armed and wearing body armour at the time of his arrest because he had enemies on the street, a source was reported as saying in the report.