Surveillance cameras for Office of the President
…as $90M contract cleared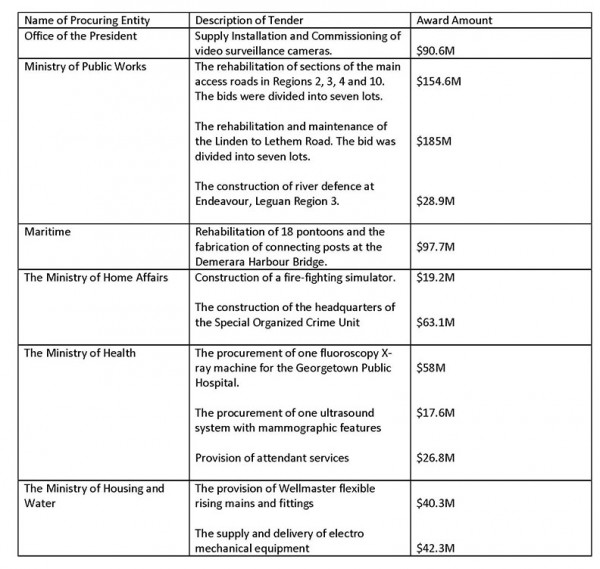 As part of its internal security, the Office of the President will soon be installing $90M worth of surveillance cameras on the premises as cabinet has given its no objection to the contract.
The announcement of the contract was made yesterday by Head of the Presidential Secretariat Dr Roger Luncheon at the weekly post-Cabinet press briefing.
The Cabinet Secretary also listed the other contracts that Cabinet this week granted its No Objection to.
Details of the contracts and award amounts are shown in the table below.
Most Read This Week