'Shiv' Chanderpaul, Permaul join national team's training sessions
West Indies players Shivnarine Chanderpaul and Veerasammy Permaul. Fresh from their exploits in the test series against New Zealand, yesterday joined the national squad preparing for the upcoming Super50 and regional Four Day tournaments.
The participation of the dependable Guyana and West Indies middle order batsman Chanderpaul, and left arm orthodox spinner Permaul came in for some amount of praise from team coach Esaun Crandon.
"Shiv and Permaul led by example and it was good to have them come out and train especially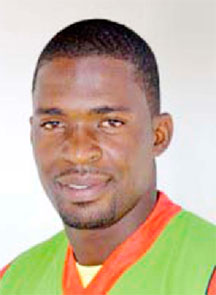 after coming off of a tough tour," said Crandon, the former national fast bowler.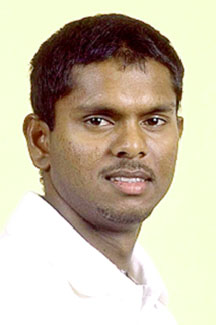 Crandon also said that he was delighted to see former West Indies skipper Ramnaresh Sarwan finding his feet ahead of the tournament. "Sarwan had a good session and is taking it one step at a time towards getting back in the groove," adding that the right-hander has been "hitting the ball well."
Crandon also hinted that the coaching staff was currently awaiting the confirmation for the venues which will be used for match simulations prior to the tournament.
Crandon also lauded the improved efforts shown by the players who returned for the second phase of the Guyana Cricket Board (GCB) organised fitness and training camp.
The camp continued at the Chetram Singh indoor facility located at La Bonne Intention and the Gandhi Youth Organisation (GYO) ground Thomas Lands, respectively and saw the cricketers doing their usual core and speed training which featured shuttles and other cardio workouts along with other forms of cricket related drills.
According to Crandon the first day of the second phase of the session was "encouraging" as the players continued to come and "put out the hard work."
He pointed out that that the cricketers, upon their return from their  New Year's break looked " far better " adding that he was especially happy to see a newer commitment from them.
The training continues today at the Cliff Anderson Sports Hall followed by session in the afternoon at the outdoor and indoor facilities.
Most Read This Week