Golden Jaguars TD, head coach to be named soon
— GFF president Christopher Matthias
Guyana Football Federation (GFF) president Christopher Matthias said yesterday that the Golden Jaguars head coaching vacancy and the complete roster for the national U-23 unit will be identified before the conclusion of the current week.
Speaking via telephone in an exclusive interview, Matthias said: "The vice president of Technical and Tactical Development would have submitted the names of the possible candidates to the GFF Technical Development Committee for the post.
"The names identified are Wayne Dover, Dwain Babb, Brian Joseph and Denzil Thompson and a decision will be made this weekend on who will be selected as the national coach," added Matthias.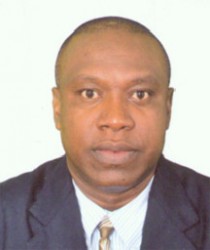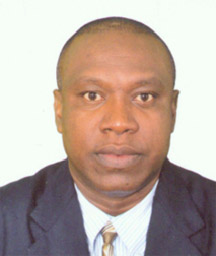 Quizzed about the criteria that will be used to select the individual, the GFF boss said: "We are talking about development and the individual must have shown a proclivity for development and to build clubs and teams into a unit. They must also be qualified and have the respect of both the players and officials."  Matthias continued: "The national U-23 team is expected to be named this weekend and will be training from now on in preparation for the 2016 Olympics and 2018 World Cup. Their selection will be the responsibility of the GFF Technical Development Committee".
He added:"While the concentration of the squad will at that the U-23 level, if the coach identifies a few players above that age who are disciplined, talented and can improve the squad, the option is open to the coach to bring them in provided the player(s) bring development to the team."
Questioned if Guyana will be competing in any international friendlies, Matthias stated: "With this year, at least three friendlies we hope to participate in. We got an invitation from Barbados to play them and we are also looking at having Suriname or a French side come here. We have been in discussions with them since last year for them to be here."
According to Matthias, the current Technical Director vacancy that exists in the Golden Jaguars setup will also be filled by the end of the month and that the individual selected to this post, will be of overseas origin.
"By the end of the month this position will be filled. It will more than likely be someone overseas. The person must possess a minimum FIFA A-license and must have had international exposure and achievements. They must also be respected by the international football community," said Matthias.
"We are in the process of writing the clubs through their respective associations for them to identity one person to participate in the GFF beginner, intermediate and advanced coaching package that will commence next month," The GFF president declared.