Crandon praises national team's fitness, discipline at training sessions
National Coach Esaun Crandon is confident that the discipline displayed by the cricketers during the recent training sessions and the first practice game is a positive sign for the team gearing up for this month's Regional Super 50 tournament.
Crandon told Stabroek Sport that the first game played Tuesday was good despite non-aggressive batting approaches.
"The first game we could have done better by rotating the strike and showing more intent to score," he said. However, he commended the bowlers especially the spinners, and the new ball bowlers who played with control and discipline. Most of the batsmen played with control, rather than opting to cut loose, he said, noting that the track was relatively slow and offered little for bowlers. Leon Johnson and Christopher Barnwell both scored half-centuries.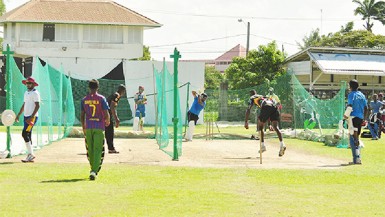 "The wicket is getting better. During the nets yesterday the ball was coming on to the bat more, so tomorrow should be a more competitive game," he said.
According to Crandon, the players have shown vast improvement over the few weeks that they have been encamped in perfecting their game in time for the upcoming tourney which will start in Trinidad and Tobago on January 30.
"I was pleased with the level of fitness and improvement shown by the players," he said, and hoped that the future sessions will be more "purposeful." West Indies start batsman Shivnarine Chanderpaul who has recently returned from New Zealand, has been very proactive during the sessions and Crandon is elated that the veteran left-hander is a part of the team.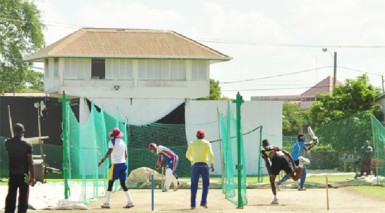 "It's good to have Shiv back, he's very disciplined and a good role model for the rest of guys," he said.
The next practice match is set for 9am today at the Everest ground.