Present players defeat past in Fruta Conquerors fund-raising match
The current generation of Fruta Conquerors edged the old guard 3-2 when the Tucville club hosted a fund-raising exhibition match on Sunday between past and present players at the Tucville Playfield.
Dwayne Lawrence opened the scoring for the current side with a strike in the 21st minute after fortuitously collecting a poor back pass from a defender.
He doubled his side's lead 12 minutes later striking his effort to the lower left hand corner of the goal from just outside the centre of the penalty area,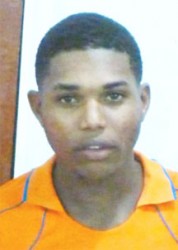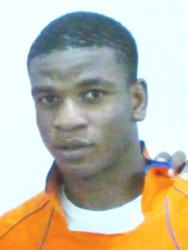 which gave goalkeeper Lebert Stephenson simply no chance.
Anthony Abrams would pull one back for the old guard in the 41st minute with a sublime strike to the top left hand side of the woodwork.
Racing onto a through pass from the centre of the field, Abrams would unleash a powerful strike from just on top the centre of the 18-yard box, which evaded the outstretched arms of the diving Oswald Cornett and settled into the top left hand corner of the goal.
The current generation would restore their two goal advantage in the 65th minute of the second period as Eon Alleyne etched his name on the scorer's sheet with a strike from the right side of the penalty area to the back of the net.
Abrams would pull his side within one in the 71st minute, completing his double with a finish to the back of the net from inside the left side penalty area. However the old guard would be unable to find the equalizer in the remaining minutes as the current generation held on to claim victory.
In the earlier U-17 fixture, Sunburst Camptown FC edged Fruta Conquerors 1-0 in the battle of the juices.