Mentore says Barnwell's appointment as captain justified
— testimony to his ever improving and consistent performances
President of the Demerara Cricket Club (DCC) Alfred Mentore has praised all-rounder and skipper of the national team for this year's NAGICO Super50 tournament Christopher Barnwell for being named captain and said that he hopes the team successfully hunts down its 10th regional title when the tournament bowls off on Thursday in Trinidad and Tobago.
According to Mentore, Barnwell's selection came as no surprise since he captained the Guyana team in the same tournament in 2013 when Veerasammy Permaul was unavailable due to West Indies commitments. The appointment is testimony to his ever improving and consistent performances over the past few years.
The explosive batting all-rounder and West Indies T20 player is currently one of the most feared batsmen in Guyana in the limited overs format of the game a result of his dominant performances in local competitions.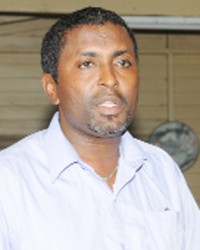 Barnwell is one of three players from DCC selected on the Guyana team the others being the aggressive opening batsman Trevon Griffith and medium pacer Paul Wintz. Mentore also said that the selection of the three players attests to their dedication and commitment and also that of their coach. He said that the team's vast talent and experience makes Guyana capable of winning the tournament.
According to Mentore, DCC can proudly boast of its proven track record of producing Clive Lloyd, arguably the most successful West Indies captain coupled with other Guyana and West Indian legends such as Lance Gibbs, Roy Fredericks, the Harper brothers and Travis Dowlin, whose talents were nurtured and skills honed on the playing fields in Queenstown.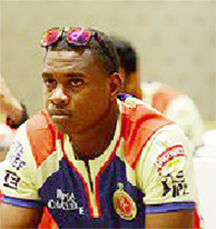 He also informed that the day/night 50 overs-a-side matches will be featured on ESPN and the club is cordially inviting the executives, members and members of other sister clubs together with the general public to view these matches free of charge, at the club's pavilion on a big screen which will be installed for this purpose.
He also stated that refreshments will be on sale, along with giveaways compliments of one of the popular beverage giants and anticipates an exciting atmosphere of expectation and enjoyment within the ambience of the club's welcoming environment as the country fervently hopes the trophy will return to Guyana.