Mother Nature has final say on AAG National Senior C/ships
Once again Mother Nature had her say on the Athletic Association of Guyana (AAG) staging its National Senior Championships.
And the final word was no!
The event, which was scheduled to run off yesterday at the Enmore Community Centre ground, was postponed due to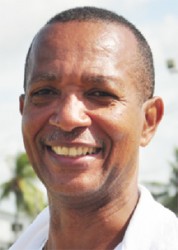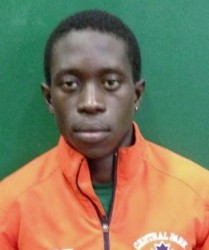 the soggy state of the ground owing to overnight and early morning rainfall.
According to president of the association, Aubrey Hutson, the meet, which is "Primarily a 2013 event that we must run off to fulfill our obligations to the IAAF," will be staged this Saturday at the same venue.
"We are looking at Saturday," said Hutson yesterday.
"Based on the weather forecast that should be a bright day."
Last year due to inclement weather and other circumstances the AAG was unable to run off its National Senior Championships but must do so before next month when the reporting period to the IAAF ends.
When the championships is staged, the cream of the nation's Track and Field athletes will be battling for individual supremacy.
Hutson envisions in excess of 100 athletes vying for medals and bragging rights at the meet.
Some standout athletes that will be on show include sprint ace and 2012 London Olympian, Winston George, junior track star, Jason Yaw and distance and sprint queens, Alika Morgan and Alisha Fortune.
"We understand that the essence of athletics lies in competition and we are looking to run off as much competitions as possible.
We are trying to encourage the athletes from age 16 and upwards to participate in this event to give them as much competition prior to the Carifta Games that we hope to attend in April."
The AAG's head continued "(Winston) George is preparing to lead off a our team at the South American Games in Chile and we expect to see him put in a good performance but as you know Jason (Yaw) will be looking to run up under him or better him.
Fortune is still our fastest female out there but they're athletes like Tirana (Mitchell) will be looking to better her."
Most Read This Week