Matthias questions authenticity of Ivan Persaud letter
Guyana Football Federa-tion (GFF) President Christopher Matthias said that until GFF Vice President Ivan Persaud identifies himself as the author of the published letter calling for his resignation, he will refrain from commenting on the issues therein.
"Having examined the two documents within our possession, the Guyana Football Federation (GFF) is unable to ascertain, with any certainty, if Mr. Persaud is indeed the author of same," the GFF head said in a press release.
"Notwithstanding the signature which appears on the documents, the grammar, vocabulary, and style of writing are not characteristics of Mr. Persaud," Matthias said. "Thus, unless and until Mr. Persaud personally and publicly identifies with the selfsame documents, and provides specificity as to the contents therein, then and only then, would the GFF be able to provide an informed response."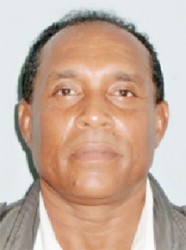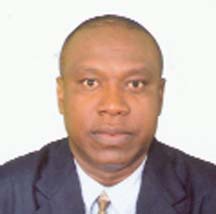 When Stabroek Sport asked Persaud, who is the federation's Vice President of Technical and Tactical Development, to comment on the matter he declined to do so until Matthias answers the questions in the letter.
When asked if the leaked correspondence was delivered to him personally by Persaud, GFF General Secretary Noel Adonis said, "It was delivered to me and I gave it to Matthias."
Persaud, who is a former GFF presidential candidate had requested that the GFF boss tender his resignation, in a leaked correspondence published in Thursday's edition of this newspaper. He alleged that Matthias displayed unprofessional conduct in his treatment of the executive members and the local football fraternity.
In the letter, which was addressed to Matthias and carbon copied to the GFF General Secretary, Persaud said he was asking Matthias "to put away [his] pride and ego and resign from the office of the President of the Guyana Football Federation with immediate effect."
He further said, "Sir, if you do not comply with this humble request I will be left with no other alternative than to take the action necessary to save Guyana Football and the future of the youths of our Country."
The renewed problems in the hierarchy of football come just a year after FIFA sent a team here to heal a longstanding rift in the game.