Jacobs, Benjamin differ on importation of players
ST JOHN'S, Antigua, CMC – Two former West Indies cricketers are sharing differing views about the importation of players from outside the sub-region.
Leeward Islands coach Ridley Jacobs, who represented West Indies in 65 Tests and 147 One Day Internationals between 1996 and 2004, says that he is against any recommendations supporting the use of players from outside of the various territorial boards. However, Kenneth Benjamin, who also played for Leeward Islands and West Indies, believes that the Leeward Islands Cricket Association (LICA) should start outsourcing talent.
Jacobs said that although the current crop of players are not producing at a high level, some of the blame must be shared by the coaches and administrators. "I think that we have enough quality players in the Leewards. I think we just need to work with these guys and give them an opportunity to really perform to their best," he told the Antigua Observer.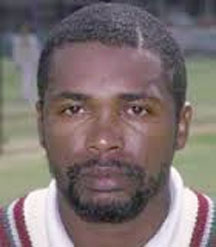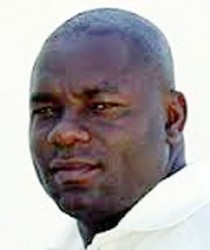 "When we play, the result speaks for itself; but I believe that we need to have proper structure in the Leewards. We have a board now that is willing to work with players who want to develop their skills. "I think that they have the right attitude and that once we get the right set of people to work with these guys, in a couple of years we should have good players coming through," he added. But Benjamin argues that regional cricket is being hampered by what he described as "small-mindedness" of cricket officials in the region.
"You can't have someone in Jamaica like a Danza Hyatt who is probably better than most of the Leeward Islands batsmen sitting down because Jamaica's selectors did not select him," Benjamin said. "We can't have someone like a Miguel Cummins in Barbados, but because he wasn't selected in the Barbados squad sitting down. How are these guys going to help West Indies cricket and they are decent players?
"It is the small-mindedness of the cricket people around the region and the non-vision and the non-love for West Indies cricket because everybody is so territorial that if you are not from my area then I don't want to select you and we have to get away from that," he added.
Jacobs is the chief selector and coach of the Leeward Islands team participating in the NAGICO Super50 Regional cricket tournament in Trinidad while Benjamin is a vice president of the Antigua & Barbuda Cricket Association.