Chanderpaul, Campbell cop NSC top awards
-Stabroek Sports' Campbell, Charles too win awards
West Indies cricketers, Shivnarine Chanderpaul and Shemaine Campbell were voted the National Sports Commission's (NSC) sportsman and sportswoman of the year (2013) when the selection panel voted in their favour yesterday at the Cliff Anderson Sports Hall.
Masters powerlifter, Winston Stoby and hockey player Alysa Xavier were their respective runners up.
When the 14 panelists voted, Chanderpaul snared half of the votes while five went to Stoby and the remaining to Track and Field star, Winston George.
Campbell who was somehow off the ballot was nominated at the voting by Kaieteur Sports editor, Claude David and after two rounds of voting she emerged winner by netting 10 votes.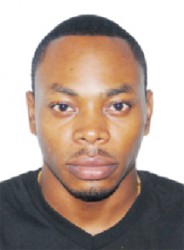 Another Campbell, Stabroek News' Emmerson Campbell was voted Sports Journalist (print) of the year. After two rounds of voting, Campbell received eight votes while four went to Chronicle's Calvin Roberts. Honourable mention went to Treiston Joseph of Guyana Times and Duncan Saul also of Stabroek News who received a vote each in the first round. Two panelists did not vote in the second round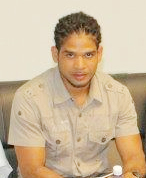 Stabroek News' Orlando Charles was also in the winner's row, he won the Sports Photographer award for the fourth year running.
Avenash Ramzan was declared winner of the Sports Journalist of the year (non print) category. After two rounds of voting, he earned nine votes compared to Esan Griffith's four.
Track and field sprint sensation, Jason Yaw and table tennis standout, Chelsea Edghill were voted Junior Sportsman and woman of the year. Shemar Britton and Cassie George were their respective runners up.
The Guyana Table Tennis Association with seven votes was named the Sports Association of the Year. Five votes went to the Squash Association while the remaining went to the Guyana Motor Racing and Sports Club.
The Squash Association senior team was however voted as the best sports team (eight votes) followed by the Guyana Amateur Powerlifting team (five votes) and the Junior Carifta team (one vote).
The Guyana Boxing Association (GBA) was voted the most improved association ahead of the Guyana Squash Association after receiving 12 of the 14 votes.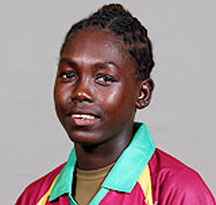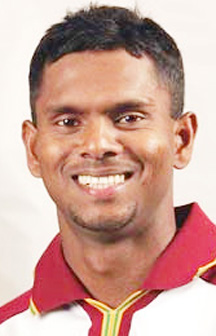 GBA's Terrence Poole was also a winner. He was voted the male sports coach of the year (seven votes), ahead of Carl Ince (three votes), Linden Johnson (two votes) and Hassan Mohamed (two votes).
Amanda Hermonstine (Female Sports Official), Godfrey Munroe (Male Sports Official) and Gibran Sarfraz (Special Award for Person with Disability) were also voted winners in their respective categories.
The panelist included Director of Sport, Neil Kumar, Ian McDonald, Steve Ninvalle, Amanda Hermonstine, Carlton Joao, Cecil Kennard, Sharda Veeren-Chand, Conrad Plummer and Sonia Roberts
From the media were David, Aletha-Grant Charles, Rajiv Bisnauth, Michael Da Silva and Campbell.
Campbell and Grant-Charles were debarred from voting in categories they were nominated in. Ninvalle was also ineligible to vote for most improved association of the year.
The award ceremony will be held on March 28 at the National Cultural Centre. (Emmerson Campbell)