Kingston Secondary among Milo U20 football winners
Kingston, Carmel, Chase's Academy and South Ruimveldt Secondary schools emerged winners on day three of the second annual Milo-U20 football competition yesterday at the Ministry of Education ground.
In the first of the four games played yesterday, Kingston High School defeated David Rose Secondary 4-2 on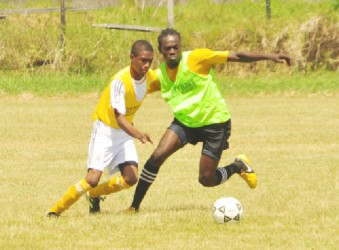 the backs of Tremayne McCurdy (14th) Nemar Douglas (21st), Vincent Thomas (30th) and Shawn Grovesnor (34th).
Shawn Murray's (62nd) and Akeem Giddings (70th) late strikes were not enough to pull off a win.
In the second fixture, Carmel High savored the sweet taste of victory when they needled Richard Ishmael to record a 2-1 victory. Marlon Nedd's brace (5th and 7th minutes) was what was responsible for the win.
Tukawn Gladstone (2nd) was the goal scorer for David Rose.
Tutorial High School went down three-nil to Chase's Academy in the third game.
Shamar Barrow's double (7th and 60th) and an own goal put paid to the hopes of Tutorial.
In the final fixture South Ruimveldt edged Christ Church 1-nil. Keith Caines (30th) scored for the winners.
The round robin competition continues next Saturday at the same venue at 10:00hrs with four more matches.