Claude Charles memorial powerlifting c/ships on tomorrow
YMCA on Thomas Lands will be transformed into a battle ground for powerlifters tomorrow when the Guyana Amateur Powerlifting Federation (GAPF) stages its annual Claude Charles Memorial Intermediate and Master's Championships.
The championships will be held simultaneously with the GAPF fund raising BBQ.
According to a press release for the GAPF, YMCA has also provided its venue free of cost with all amenities and will be serving BBQ from noon.
Tickets for the meal and entrance fee will cost $1,200.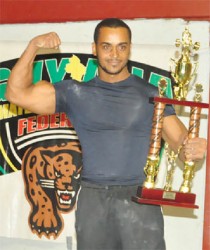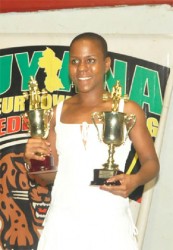 Competition will start at 10am and spectators will be treated to fierce rivalry as novices overall male and female champions, Roger Callendar and Andrea Smith will be expected to repeat their dominant performances at this competition.
This will not go unanswered as bodybuilder, Orlando Dublin, a 2013 novices powerlifting competitor has indicated his intention of participating and being a main contender for the best lifter title.
A beastly performance can be expected from Steve Ramnarine out of Hard Core Gym in Berbice and Ahmad Rozan of Elite Fitness. Telisha Roland of Kingsrow Barbell Club and Chloe Hunter of Buddies Gym will also be strong contenders for the female best lifter title.
Patrons can look forward to seeing a total of 15 lifters vie for top honors in male and female categories.
Novelty events will also be held.
Tickets are available at Basic Beauty and from any member of the federation.
Sponsors include Fitness Express and the Trophy Stall.