Contentious CAB 2014… Agreement reached, MoA to be released Monday
By Delvon Mc Ewan
Following several private meetings involving the West Indies Cricket Board (WICB) on Monday and Tuesday, a Memorandum of Agreement (MoA) will be prepared regarding the Cricket Administration Bill and released by noon Monday.
This was disclosed by sources to Stabroek Sports yesterday who spoke on the condition of anonymity.
According to the sources, there were some agreements reached and the WICB will be releasing a MoA within a few days.
In addition, amendments concerning the Bill will be considered by the Special Select Committee.
"The decisions were made after the WICB met with the Government of Guyana (GoG), Alliance for Change (AFC) and A Partnership for National Unity on Monday while the meeting with the Guyana Cricket Board (GCB) and another with GoG took place on Tuesday," said a source.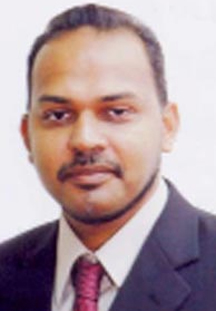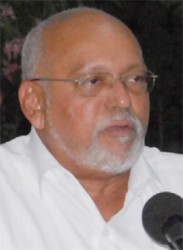 In what seems to be an impartial move by the WICB so that all parties involved would have had adequate time to air their grievances regarding the CAB, the meetings were held separately.
The WICB delegation, which included Vice-President Emmanuel Nanthan and Queen's Counsel Walter Scott, who acted as a Special Counsel appointed by the WICB, were hosted by the GoG at the National Racquet Centre while the meeting with GCB took place at the Le Meridien Pegasus Hotel.
Though Guyanese will be sanguine about an amicable resolution with respect to the CAB, the future of Guyana's cricket remains unknown.
Another source stated that the meeting dealt with all issues regarding the state of cricket in Guyana; the CAB, the state of the various injunctions, illegal boards and the removal of the Test match among other issues.
The CAB, which at present is awaiting His Excellency President Donald Ramotar's assent, was passed in the National Assembly on May 15th. It outlines legal steps to make the GCB a corporate body and it is also aimed at the GCB having greater financial accountability and transparency with timely audited financial reports.
Several attempts to contact Dr. Frank Anthony, Minister of Culture, Youth and Sports concerning the meetings were futile. However, Minister of Legal Affairs and Anthony's legal adviser Anil Nandlall said he was there as an adviser thus cannot provide any information.
Since its passing, there have been major concerns over the CAB with the view being expressed in some quarters that the government wanted to control cricket.
The passing of the CAB had subsequently led to the relocation of the third Test between West Indies and New Zealand from Guyana to Barbados. In addition, the WICB via letter dated on May 30, directed to His Excellency President Donald Ramotar from WICB President Dave Cameron, requested that Ramotar hold off signing the bill into law until all the issues are resolved.