Green Machine to face USA Panthers in NACRA 15s final today
The national men's rugby team will lock horns with USA South today from l6:00hrs in the final of the North American and Caribbean Rugby Association (NACRA) 15s championships at the Life University Rugby Complex in Marietta, Atlanta, Georgia.
The locals dubbed the 'Green Machine' traveled further north on a high after recording two superb victories in their campaign.
Their opponents nicknamed the Panthers are also unbeaten and will be hunting victory. Today's match should go all the way down to the wire.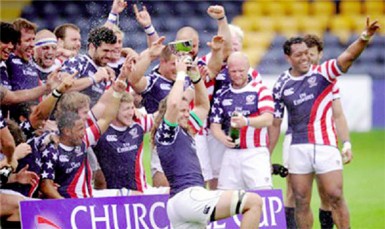 "This game is an important one for us," said national captain Ryan Gonsalves yesterday.
"We worked hard on our flaws the past couple of weeks and we are looking forward to a positive result," he added.
Guyana squad reads Jamal Angus, Jacques Archibald, Claudius Butts, Avery Corbin, Alaine Cranford, Rickford Cummings, Terrence Daniels, Kevon David, Ryan Dey, Ryan Gonsalves, Delroy Gordon, Leon Greaves, Peabo Hamilton, Theodore Henry, Carl Lewis, Ronald Mayers, Rondell McArthur, Cloyd Prowell, Dwayne Schroeder, Christopher Singh, Richard Staglon, Filon Thompson and Jason Tyrell.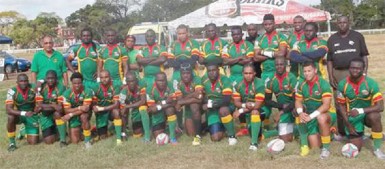 USA South's squad: Waymon Cassel, Wayne Chermely, Jason Davila, Cathal Doyle, Hiko Fotukava, Amro Gouda, Jesse Hackworth, Chad Haynes, Stephen Hickey, Jason Hinchman, Matt Hughston, Charlie Hutchings, Alex Maughan,
Chris Milledge, Drew Moyes, Ben Paul, Jesse Posnansky, Brendan Smith, Tom Snow, Scott Terrell, Jonathon Toombs, David Winiarczyk and Greg Wood.
The game will be streamed live by @ https://www.voutube.com/user/GifttimeRugbvNetwork.
Most Read This Week