WICB's Cameron to sit on new executive committee
MELBOURNE, Australia, CMC – West Indies Cricket Board president, Dave Cameron has been appointed to sit on the controversial new executive committee of the International Cricket Council.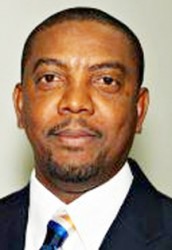 Cameron, along with Najam Sethi of Pakistan, are the non-permanent members of the newly reconstituted five-member committee.
Australian Wally Edwards will chair the committee which also includes ICC chairman Narayanaswami Srinivasan of India and England's Giles Clarke. ICC chief executive David Richardson, whose contract has been renewed for another two years, will serve as an ex-officio member of the committee.
The new-styled executive committee, which has come under widespread criticism in several quarters, features India, England and Australia as permanent representatives with the two other members serving two-year terms.
Critics have argued the new arrangement gives India, England and Australia uninhibited control of the global game.
The committee was among several changes to the ICC's governance structure approved back in February at a meeting in Singapore, which the WICB also supported.
Cameron, elected WICB president 15 months ago, will also sit on the ICC Development Committee which will also comprise Martin Snedden of New Zealand and Zimbabwe's Peter Chingoka.
Richardson and Tim Anderson, the ICC Head of Global Development, will serve as ex-officio members on the committee.
Most Read This Week