Baptism of fire for MLS team
— Alpha United looking to jump on newcomers Portland Timbers today
Local football heavyweights Alpha United will faceoff with Major League Soccer (MLS) unit Portland Timbers when match day two of the CONCACAF Champions League commences today at the National Stadium Providence.
The local club champs will be looking to give the MLS outfit a baptism of fire and to make better use of the home advantage than when they placed against Club Deprtivo Olimpia of Honduras earlier this month at the same venue.
Then they suffered a 0-1 loss in their opening home fixture to the Honduras outfit August 5.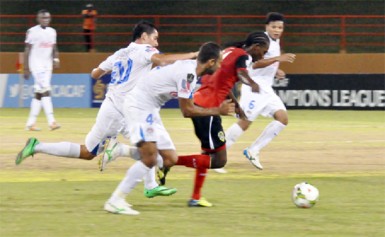 Unlike Alpha United, the Portland Timbers are newcomers to the CONCACAF Champions League.
They will be making their first visit to Guyana and will obviously expect Alpha United to jump on them early given the fact that they are not only new to Guyana but to the tournament as well.
The Portland Timbers qualified for the tournament by posting the best overall record in the MLS last year while Alpha United qualified for the Champions League after topping their group in the Caribbean Football Union club championships.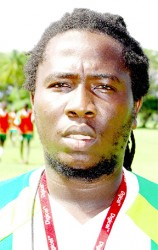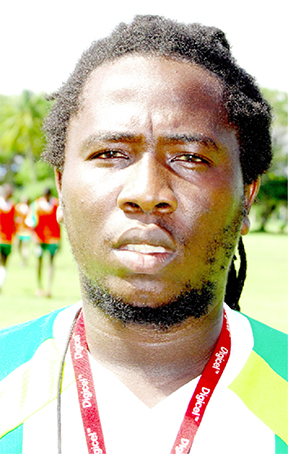 Coach of the Alpha United club Wayne `Wiggy' Dover during an invited comment said:"The expectation is high, we expect the guys go out there and get a good result."
He added:"We are going to approach the game with the same level of seriousness as the first game and we hope that we execute especially in the offensive third ".
According to Dover "We are looking to achieve a win and we will play for a win, However if it is not to be we at least we want to ensure we don't lose the game. So if we share a point it will still keep us in a promising position to qualify".
Questioned about the preparation leading up to the matchup, Dover said "It has been good, we have been working on our defensive organization, our defensive shape, pressuring, balance and all the principles that involve defending.
"Extensively we worked on the patters in offense and finishing. We did a few variations but finishing was much a part of every session".
Asked how confident he is going into the matchup following the opening home loss, Dover said "I am very confident and I am expecting a win. One thing we know for sure is that they are a fit unit.
He added:"I saw them play a couple of games in the MLS particularly against Dallas FC where they were trailing 2-0 and I saw the never say die spirit from then and they eventually got something from the game, drawing it 2-2. I expect a very tough game".
The Portland Timbers side played Saturday against New England drawing 1-1 before travelling to Guyana where they had a workout at the Providence National Stadium yesterday afternoon.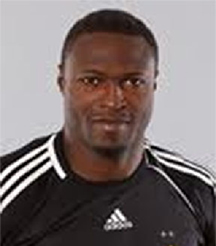 However a number of the players who played in New England will be absent including goalkeeper Donovan Ricketts.
Both side are likely to name their final teams shortly before kickoff.