Guyana's Hearwood to take on T/dad's Bourne in MMA matchup
The names of the combatants matching fists and kicks on the Mixed Martial Arts (MMA) segment of the 'Locked and Loaded' fight card billed for Sunday at the Giftland Mall was released yesterday by the Guyana Boxing Board of Control (GBBC).
According to the release, the MMA segment of the event will feature two professional and five amateur bouts.
On the professional side, Martin Joseph of Trinidad will face Emerson Hurley in a light heavyweight (185 to 195 pounds) encounter while local mixed martial artist, Lawrence Hearwood will take on Trinidadian, Keron Bourne in a bantamweight contest.
The amateur fights are as follows: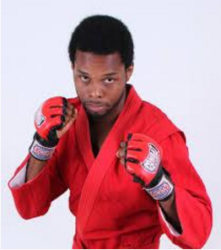 (Light Heavyweight)
Lashawn Sladden (Trinidad) versus Kwanza Thompson
Lightweight (145 to 155lbs)
Erland Maloney (Trinidad) versus Isiah Cave
Lightweight (145 to 155lbs)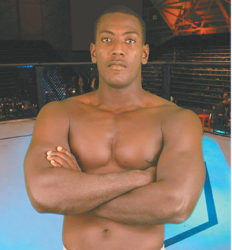 Ahmad Khan (Trinidad) versus Kareem Simon
Heavyweight (220 lb. +)
Colwyn Benn versus Ryan Beaton
Flyweight (115 to 125lbs)
Gershom Griffith (Trinidad) versus Ray Gill
Meanwhile, the knockout night of boxing will be headlined by the flashy Dexter 'De Kid' Marques.
The showman flyweight who has not fought since last February will look to shake off some ring rust since his promotional team has already lined up a Commonwealth title fight with their sights set on a world title crack later in the year.
Marques (15-2-0) will match gloves with Venezuelan, Luis Alberto Requena in a 10-round affair.
Elsewhere on the bill, Edmond 'Wonder Boy' DeClou faces Winston Pompey while Imran 'Magic' Khan will take on Keeve Allicock in a four-round lightweight bout.
There will also be three amateur bouts. Action is scheduled to start at 19:00hrs and tickets cost $2000 ring side and $1000 for general seating.
Stabroek Sport will keep readers updated as events for 'Locked and Loaded' unfold.