Bronze medals for George, Hooper
Islamic Solidarity Games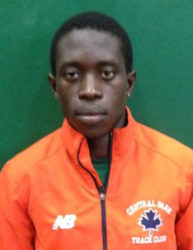 One day after snaring a silver in the 400m final at the Islamic Solidarity Games currently underway in Baku, Azerbaijan, Winston George copped a bronze in the 200m event.
The two-time Olympian clocked 20.62s to complete the podium. Ramil Guliev of Turkey won the half-lap event yesterday in 20.08s, while Salim Eid Yaqoob of Brunei took silver in 20.56s.
Elsewhere on the field, overseas-based athlete, Natrena Hooper, earned Guyana's third medal at the fourth edition of the Games in the High Jump event.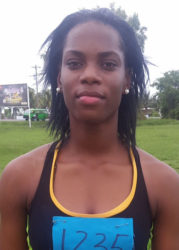 Hooper, who disappointingly finished sixth in the women's triple jump, made hay in the sunshine by leaping for a bronze in the women's high jump, which is her favoured event.
Hooper recorded a height of 1.77 metres to take the bronze, while Nadiya Dusanova of Uzbekistan took the gold with a leap of 1.80 metres. Yousra Arar of Algeria took silver with a jump of 1.77 metres also, clearing the bar one jump ahead of Hooper.
Guyana's Alita Moore will compete in the women's 400 metres final today, while Emmanuel Archibald will look to finish on the podium in the men's long jump.