Hi Everyone, No, I've not gone into dairy farming, I've just discovered through some very good friends, how easy it is to make Indian cheese or paneer.
As my food education continues to grow and expand, I'm excited about trying new things and exploring the world of flavours and textures – particularly for foods that I've often heard of and have been curious to try, even if it's just once. So what is paneer?
Paneer is a cheese that is indigenous to India. It is made by boiling whole (full cream) milk and curdling it with distilled vinegar or lime/lemon juice. Once the milk curdles, the whey (water from the milk) separates from the curds (white segments). The curds are then strained using a cheese cloth or very clean dish towel, wrung and left to drip. At this stage it is a softer cheese and can be used in various dishes. To make it firm to slice and cut as we are familiar with doing when using cheese, after wringing it, the cheese-cloth-wrapped curds are then placed between two flat surfaces to which some weight is added, such as a big bowl of water, to press down on the cheese to shape and firm it up. This particular process, the firming up, takes about 2 – 3 hours. At the end of this period, the cheese is unwrapped and cut into cubes and cooked in a wide range of dishes with palak paneer (spinach and paneer) and matar paneer (peas and paneer) being among the most popular.
However, for this column and my first use of this cheese, I wanted to cook it in dishes with which I am more familiar. I wanted to see how it would absorb flavours. So I set about frying some okra with paneer and then I made a dry curry of eggplant with the paneer. For a snack, I drizzled some with honey and for yet another dish, I marinated the paneer cubes with a dressing of lemon juice, salt, pepper, minced cilantro (coriander) and a drizzle of oil.
Here are my thoughts on the experience.
First of all, making the cheese was really easy, there's nothing technical about adding vinegar or lime juice to boiling milk and letting it separate. I made three different sets of paneer, the first set, I used the full cream milk that Nestle makes that is sold in those long-shelf-life cartoons. Based on one of the paneer recipes I used, I added sugar and salt to the milk. The paneer came out fine, what I did not like was that the curds had a khaki-colour and I know that that was due to the milk I used which on the box says that it is reconstituted milk. In other words, it is milk powder that has been made into milk by adding water and milk fat, cooked to a particular temperature so that it could last for 2 years at any temperature as long as it's packaged in sterile containers. I liked the taste of this first set of cheese but not the colour. I wanted white paneer cheese.
Next I tried it with the Pine Hill Dairy whole milk that's found in the freezer section, this milk has a shorter shelf life. This time, I did not add the salt and sugar, just the distilled vinegar. The paneer was white but to me it tasted bland. I preferred it with the salt and sugar. So, of course, I made another set using the same brand of milk, this time, I eliminated the sugar altogether and just added the salt. I liked this one the best.
To quickly recap: first set – reconstituted milk, sugar and salt added – liked the taste not the look. Second set – pasteurised milk, no salt or sugar – liked the look not the taste. Third set – pasteurised milk with salt added – bingo! Liked the taste and the look.
For the dishes, I started with the second set of paneer. Since the taste was bland, I wanted to see how it would absorb flavours and additions so I lightly pan-fried some and drizzled it with honey. I enjoyed it but if I had to have it with a sweet, it would have to be coated in something heavier and sweeter, say chocolate ganache. The other half from this set, again, a light saut
Comments

GEMS Theatre Productions presents a new half an hour sitcom "Days Like Dese," a family-oriented comedy that surrounds the Rupauls, a middle-class Guyanese family.

Just three weeks short of the staging of the Miss Guyana Renaissance pageant, twelve ladies are kept busy perfecting dance routines, walk and speeches.

Twenty-year-old Keisha Brazh under the African name 'Serwah Mawusia,' is representing Ghana.

Put to task at the age of just ten to help to create the family's Christmas cake propelled Rabina Shivraj into a world of baking and decoration and today she has learnt the art of hooking her customers, first with her creativity and secondly with the taste of her creations.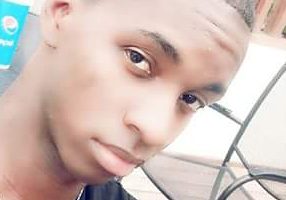 By Joanna Dhanraj With August fast approaching, the contestants of the Mr and Miss Guyana African Roots 2017 pageant are busy perfecting their skills for their big nights.