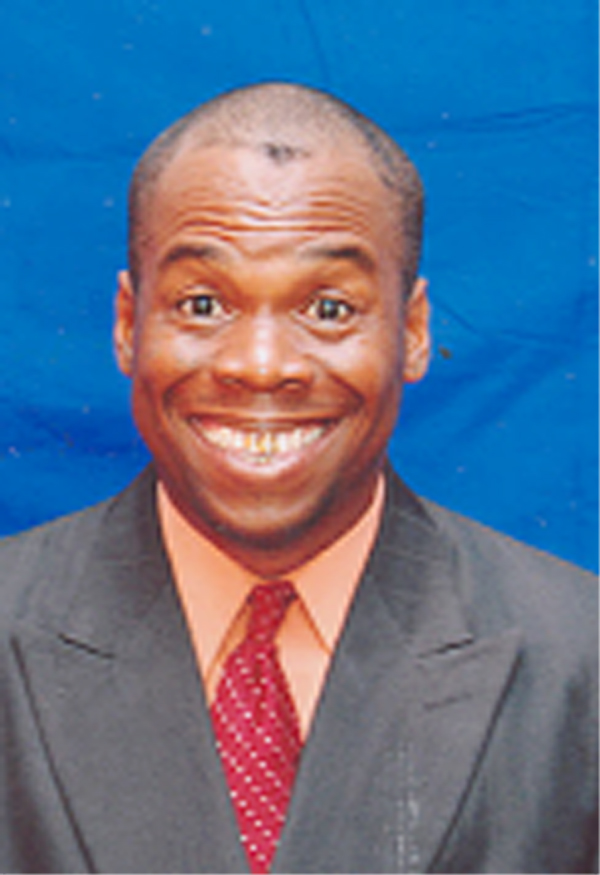 For most people, Christmas is a time of peace and joy; gift-giving (and receiving); fun, family, food (some of us overeat) and friends. The less fortunate are remembered at this time. However, things don't always go the way they are planned. It is with this in mind that we asked six prominent local personalities to recall for us their worst Christmases. Here are those memories: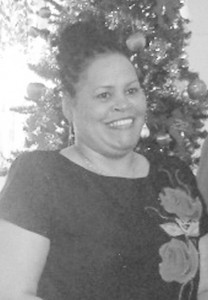 Desiree Edghill – Actress, Playwright and Executive Director of Artistes in Direct Support
"Most people have fond memories of Christmas, but Christmas is not always what it seems. I could remember a Christmas that was not so nice for me.
"I was 10 years old. I grew up very poor and don't remember having gifts too many Christmases. But that was one time of the year when I could look forward to getting a proper meal. At that time the black cake was baked about one week ahead, the pepper pot was cooked two days ahead and the bread baked one day before Christmas. I remember smelling all that food and cake and not being able to eat any until Christmas. Of course, I would lick the mixing bowl clean, after the cake ingredient was put in the pan and placed in the oven. This particular year, on Christmas Eve, the lady I grew up with (I did not grow up with my biological parents) − Cousin Lily we used to call her; she was the daughter of my father's godmother − went to town to pick up the final "small things" as she would refer to them, for Christmas. She left just after breakfast in the morning − of course breakfast was just 6 biscuits and some bush tea. The Christmas bread could not be eaten, not to mention the pepperpot. I remember that it was some time after 2 pm that I felt this terrible pang of hunger. I was feeling hungry before, but at that time my stomach started talking to me, we use to call it, "belly grumbling." I knew that it was wrong to steal, but it was also wrong to leave a hungry child at home, all alone without food until way after lunch.  So I decided to take a few biscuits and some pepperpot. I was sure that she wouldn't miss the biscuits; I didn't think that she counted them. I put the biscuits in a plate and opened the pot with the pepperpot. I tell you, that pepperpot was calling me since when it was being warmed up that morning. So I took out two pieces of meat. The same time I was taking it out, I saw the fat on top the pepperpot separate. I immediately replaced the meat and tried to smooth out the fat, but it only got worse. I had to make a decision, put back the meat or eat it. I decided to eat it for two reasons. I would get licks whether I eat it or not, because I could not disguise the fact that I had tampered with the pepperpot, apart from the fact that I was so hungry. So I ate the biscuits and pepperpot. I felt so good when I was finished eating, that I said that even if I got licks it was better than being beaten on an empty stomach.
"I sat on the steps and waited for Cousin Lily's return. I must have looked guilty, because as soon as she came home, she asked what mischief I had been up to. Then said, 'You must be hungry nuh?'
"I said that I was hungry until I was seeing dark. That was something I used to hear her say. Right then I was hoping that she would not have to warm up the pepperpot again and even if she did that she would just light the fire under the pot without opening it, so that the fat would melt and hide the fact that I had been in there.
"But it wasn't to be! I knew that I was an unlucky child! She used to tell me that I was unlucky, because I was born in August, in the hard guava season. Sometimes I thought that she used to say that because I never could get a birthday cake. My sister who was born in April, would always get a cake, but I was never that lucky! And this occasion was definitely not a lucky one. She did not warm up the pepperpot as soon as she got in, instead she went about cooking some shine rice.
"But some time during the cooking, she noticed some pepperpot sauce on the stove top and decided to look in the pot. I heard my name being called so loudly, that I knew right away that I was caught. I prepared my mind for the licks. But when I went to her, she announced that I had already eaten my share of the pepperpot, so I would not be having any for Christmas. I told her that I had only eaten two pieces of meat. She said, "Well, one is for Christmas and one for New Year." I told her that I would prefer if she gave me licks. She said that the licks would cool, but that I would never forget seeing her eating the pepperpot on Christmas morning and not getting any. She said that it would help me, that I wouldn't steal again, and that I wouldn't get to steal the pepperpot again, because she was going to lock it up in the safe, so that it wouldn't tempt me again.
"I could tell you that I never stole pepperpot again. It was heart-wrenching to watch her eat it that Christmas morning. Not to mention all the times when I have to smell it when it is being warmed up. I had thought that she would never do it. That she was going to forgive me and give me some. I am sure that the neighbours never guessed that I didn't have pepperpot that Christmas. So Christmas ain't always what it seems. That incident made me hate pepperpot. Today, I don't eat meat, so I don't have to worry about pepperpot.  I now enjoy Christmas the way I want."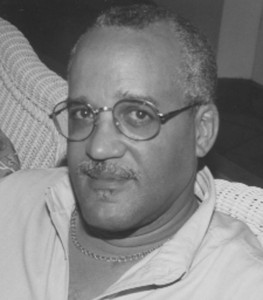 Ron Robinson – Actor, Director, Advertiser
"Two years ago I was alone as Christmas Day approached and I anticipated saying, like Jim Reeves, Merry Christmas to me and opening the present that I bought myself.  I had placed it beneath my Christmas tree and couldn't wait to see what I had given me for Christmas on Christ-mas morning.  But then, friends of mine, knowing that I was alone, invited me for Christmas lunch, drinks and even dinner, so (after opening the gift and being 'surprised') I had a day of fellowship with true friends.
"What began as an anticipation of a lonely Christmas Day ended up as a day of food, friends and fun − at little or no expense to me.  This extended itself throughout the holidays.  That year, those friends displayed the true meaning of not only Christmas, but friendship, and I look forward with anticipation to similar invitations this year.
"But my worst Christmas was last year as I looked forward to the same expressions of friendship, but the invitations were less (in fact there were only two).  I think I ate too much the year before so they excluded me from their dinner and lunch tables.  Maybe, however, Christmas 2008 will be great."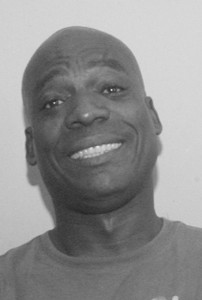 Henry Rodney – Actor, Stand-up
Comedian, Drama Teacher
"It was Christmas 2002. I went up to New York to perform and I thought it would be nice to spend Christmas in the snow and so on, but boy was I in for a surprise. It was a complete waste of time.
"It was nothing like I had been expecting. I was expecting it to be at the least Christ centred; it was a complete waste of food.
"They like deh Thanks-giving and deh big turkey and suh, deh an all it jus be ah waste ah food. "Anyway leh we talk bout de Christmas.
"It was bad for me in that it is not what we're accustomed to in Guyana. Christmas in America lacks the warmth of the family feeling. In Guyana, we know that on Christmas Day you would be with your family, you would call out to your neighbour, (not on the phone really), but from your door, window or yard and extend Merry Christmas greetings. Not in America.
"Fus ting, de place too cold an nobody ain't gat time fuh come out and tell you but Merry Christmas, at least not in Long Island weh I went. An added to duh, people got to go to work.  "Boy was I bored, I deh in de house fuh de whole day.
"Ah mean, ah spen it with family yes, but the joy ah walking round the neighborhood an suh, duh din deh. At least nah fuh me. Yuh hardly wan lef the warmness in the house, I de missing me family back in Guyana duh year bad! Bad! Bad!
"Anada ting, you know in Guyana yuh accustom to smelling yuh pepperpot, black cake baking, garlic pork, everything wah Guyanese dus normally cook round Christ-mas time does jus light up de whole neighborhood an yuh know dat Christmas deh round de carna. De big breaking up house, de putting away a de house an putting up a fairy light. De last-minute decorating, an dem ladies putting up deh curtain an suh. Nah America, dem people ain gat time fuh duh. Is wuk, wuk an moh wuk.
"Ah mean deh gun get one, one American-based Guya-nese who gun do deh ting de Guyanese way yeh, but is nah like the magnitude when yuh deh home hay in Guyana. I shore at duh time a year everybady dus wan come home fuh Christmas boy.
"Yuh dus jus find yuhself wandering off and thinking bout wah yuh know everybady home doing on Christmas Day. De people don't even really go to church on Christmas Day like wah we dus normally do.
"Yuh gat snowstorm fuh deal with; place too cold; snow fuh rake up from yuh front door. Yuh missing people, can't call home cause the circuit overload since everybody trying to call Guyana since is Christmas. I feel real miserable duh year ah tell yuh.
"Since den, I vow neva fuh spen Christmas out a Guyana eva again.
"Deh aint gat no way that could celebrate Christmas like Guyana and Guyanese. We dus really put meaning to de ting man, ah tellin yuh.  I  really miss home duh year I tell yuh. As Guyanese, we gat the best Christmas, yuh don't know, till yuh guh someway else."
Donna Ramsammy-James
– Designer, Entrepreneur

"I can recall two bad Christmas experiences that standout above all. One was in London and the other was in Barbados. Oh my, they were embarrassing.
"About 10 years ago I spent Christmas in London. Early that morning still dressed in my nightie I opened the door and was going outside to collect the Christmas morning newspaper. Well the place was wet, because, of course, it was winter and I had one fall. I fell and hit my backside. "Oh gosh! Well that was the end of Christmas for me. Me in me nightie and the newspaper ended up on the ground in the mud, not only did I hit my butt, but I also injured my lower back due to the fall.
"I got up, didn't even worry with the newspaper and went right back inside. I mean the newspaper was muddy and wet in any case.
"My second bad Christmas incident was 27 years ago in Barbados. Well this one was really embarrassing.
"A family friend had invited my family to a lunch. My daughter was of course only a baby at the time; she was one month old. So if you see me preparing her for the family lunch: I packed her baby bag, got the bassinet and my husband and I got well dressed to go over to our friends' house for the lunch.
"As we approached the house, I realized that no other cars were parked outside which would have represented the other persons attending the lunch. So I brought this to my husband's attention. He said 'man it's a rainy Christmas so probably some people are late, we just have to give them some time.'
"Well, the lunch was supposed to be at 12 noon and we were running late. We were actually getting there for 1 pm. Anyway when we got to the house, we realized that something was definitely wrong because our friend came out and greeted us in her pajamas.
"Well, the laugh was that we were one day early for the lunch. We went expecting the lunch to be on Christmas Day not knowing the thing was for Boxing Day. Look, I was embarrassed! I don't know how I got the days all mixed up. Anyway, my friend invited us in, you know? Just to polish it off. But then we left shortly after and we had to end up eating Christmas lunch at a fast-food restaurant because of course I didn't cook.
"These two Christmases I will never forget. Of them all, these two stand out."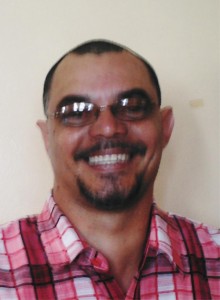 Kirk Andrew Jardine – Actor, Stand-up Comedian, Drug Counsellor
"As a young boy, growing up in Greenheart Street, South Ruimveldt, especially round Christmas time was very exciting.
"The amount a tings we did as lil boys wasn't easy; mischief, mischief and more mischief. "Usually on Christmas, as young boys in de area, on Christmas Eve night we would all gang up and set out to make trouble. But I can tell u it used to be good clean fun. Nat de tings dat de youths are involved in today. It used to be tings dat even the adults could a turn round and laugh at.
"I rememba one Christmas we all went into a shop and shoplift de people socks after duh, we went to a restaurant and order 14 Malta and when we dun drink it all a we jus run away, and theses tings as lil boys was fun fuh we. But u know wah de waiting home fuh we? A good soaking.  De blows used to mek de ting bad, but dem days was nice days.
"Well yuh know as lil boys growing up in Guyana some way along de line yuh gah go in somebody yard and thief deh fruits.  De laugh is dat usually it dus be in some elderly man's yard.
"A Christmas Eve night we decide we gun jump a neighbour fence an dacta he mangoes. Boy and de man pelt some lash, like he de jus setting fuh we, every man jack pick up a speed. We used to like pass at weh Burnham living and pelt down de guard hut. All dese tings was fun fuh we.
"I rememba one a meh fren going fuh pick some fruit an boy when he pick was a follow-me [wasp] nest. De place de dark, an he couldn't see properly. We propa an laugh he.
"Ah time we jump fence suh much, till we end up in Hamilton Green yard, boy de man [security] run we. I end up in a carna with de man pointing a gun at me neck. But de man leh we guh.
"You know it was funny, our sisters used to really be home helping out de mothers on Christmas Eve night while de boys just going out for walks an picking trouble. We used to be home at times too, but man, as boys, yuh gat a different agenda.
"There were times as well when we went carol singing around de neighbourhood on donkey carts.  Ah time we went to a lady house, so we call inside. When de woman come out she ask we wuh we come fuh , so we reply carol sing, she den responded, she ain't live hey, she live more down de street. Boy we bus out a big laugh. She thought we come to somebody dat name Carol Singh, dis time is sing we guh fuh sing Christmas carols fuh she.
"We even used to bush cook one, one Christmas. Ah time we thief one a we neighbor turkey an bush cook it.
"Well deh had dis man in de neighbourhood and we had a basketball ring on a court we used to play b-ball. Suh one Christmas Eve night he drive into de basketball net and when we approach he, he he ain't gat no sorry fuh give we. Boy, we ain't argue, we jus come up with a good plan fuh he. We went into he cow pen de night an boy we deck de front a he house with cow dung fuh de Christmas morning.
"I could rememba being home on some occasions at Christmas Eve an arguing with meh sista dem as to who gun decorate de Christmas tree. We always arguing bout how much cotton de tree should get suh it gun look like is snow falling. Well I used to tell mummy dat snow don't fall in Guyana, suh de tree don't have to get no snow but boy de sisters don't give up.
"We used to even have talent night among ourselves an suh on Christmas night. When me mother done put away she house she used to gah put she chairs in a carna so dat we could get we lil talent session.
"Yes we were mischevious as lil boys growing up, but we had the warmth and love that families should have and dat is what really made Christmas for us."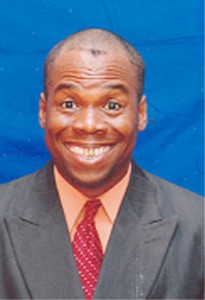 Lyndon Jones – Actor, Stand-up Comedian
"Everybody has their own interpretation about Christmas; some say it is the birth of Jesus Christ.  I don't know. It could be very well that he was born on my birthday. I always feel that Christmas has something to do with me.
"Since I was a lil boy growing up I felt that I had a purpose, not no ordinary purpose either. I don't feel like I will just pass through life and die; as a matter of fact I know I wouldn't die, don't ask me why. I know that if I would have died, I woulda dead a long time ago.
"Well leh we talk lil bit but de food now. Food for me is really no big deal, I've been a vegetarian for about 11 years now. Last year, I was in a foreign land and it was very cold. As a result I got sick and when I sick I don't mek joke, I does really eat up cause I don't want to get more sick. So I does feed de body. Getting sick de really mek the Christmas kinda bad fuh me.
"I eat all kinda ting, meat an all. I don't care, I does just eat up. De place cold and I got flu and yuh can't get no proper vegetarian food. It was like as we would say a drowning man catch at a straw. So I took the opportunity knowing that I's a vegetarian. I seh well if yuh gun eat meat then eat, suh I tek every possible ting that came my way.
"Generally though, Christmas now is no different than what I would eat throughout the year. Christmas day I would eat things like, leh we seh callalu, ochro, bora an suh on. I generally don't fancy de big garlic pork, ham an all de things dat does really pass round at Christmas time. Even de cake I don't really fight up with an eat cause duh gat egg an I don't eat eggs an so.
"A bad Christmas for me is also when I cannot be my self. I like to share. I like to give, not necessarily material things. We've been working on some television programmes dat we wanted to put on for the Christmas season an we got delays upon delays and it don't look like we'd be able to deliver.
"These things make me feel down, knowing that I can't share de Christmas cheer. For me, one of the most important tings dat you can give to someone is a cheerful feeling. You can actually pass that on to someone even if they are sad or down, especially if you're feeling cheerful and can give them something to laugh about or smile about.
"Since I'm a lil boy I've been man of the moment, always funny. My friends would always gather around me an is like no fun if I'm not there.  So ultimately, a bad Christmas for me is when I'm unable to share cheer.
"Stress is a very bad ting and of course laughter is the best medicine an suh it is very hard to get me down.
"Christmas was always nicer as a young boy though yuh know. You could a enjoy toys and nice things being bought for you, but when yuh become an adult all the responsibility rest on you.
"I was always fascinated by guns for Christmas, I tink in those days, dis was due to the Western movies that would be shown. I remember one Christmas I get dressed up and tried to pull a prank on one of my older sisters.
"I dress up in a ugly mask, and a cut up skirt and to tip it off I had black shoe polish on my face, so I was a sight. My sister was making her way upstairs. From the time she got upstairs I jumped out and I can tell you, we were very, very sorry at the end of it because she almost tumbled down the stairs in fright.
"I could rememba one Christmas I din get a chance to buy my son his Christmas toy and boy on Christmas Day he decide he gun throw a tantrum. Well at duh time I know I had to get out a de house. Suh, on Christmas Day if yuh see me looking for a toy for him. I eventually got him a truck. I had to seh tank God dis is Guyana, cause here, people sell on any day, yuh gun find at least one person out. Is just a matter of looking round.
"I can't say that I have ever participated in cooking for Christmas and so on, nor do I really decorate. But I can tell you, I'm a very good cook but I will never cook anything that you know. You would like it though, there're times you'd look at it and it wouldn't be very presentable. That's probably why they never allow me to cook at Christmas time…
"So dats basically it. But like I said, my bad Christmas is where I can't bring cheer to others."
Around the Web