– A passion for periodicals
David de Caires spent more than half of his life immersed in his passion for raising literary and intellectual standards in Guyana through reading. His association with local periodicals began with his editorship of The New World Quarterly, the first issue of which was published in March 1963. Two years later, the New World became a fortnightly publication. Fifty issues of The New World Fortnightly were published with the final issue appearing in October 1966, A souvenir issue of The New  World was published to mark Guyana's attainment of Independence in May 1966.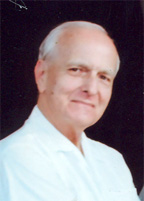 Interestingly, the office address of The New World, 215 King Street, Georgetown  also served as the premises from which he ran his law practice, a circumstance that attests to his enduring preoccupation with his real passion, publishing.
The acquisition by the Guyana Publications Ltd. of The Guyana Review in January 2007 attested to David de Caires' undiminished appetite for offering a genre of reading material which, as he used to put it, would serve its purpose "even if its readership was limited only to the intellectually inclined."
A full feature on David de Caires and his role in the development of contemporary media in Guyana will be published in the next issue of the Guyana Review.
Arnon Adams – Editor, Guyana Review