Very often when horrific traffic accidents occur, the glare of the media falls on those who have died while the seriously injured are often forgotten despite some of them having suffered debilitating conditions which persist for the rest of their lives and require expensive medical care.
Sometimes the road to recovery is rough as the psychological and physical scars are often difficult to correct. With the help of relatives and friends, some are able to attain regain some normalcy. Many, sadly, never completely recover.
Financial woes, mangled and sometimes missing limbs and the fear of getting back into a vehicle or walking alone on busy roads are but part of what most accident victims face. They must also deal with problems such as the lack of trained medical staff, availability of equipment and insufficient accommodation in the public health care system. However, plans are currently on stream to correct some of these.
The lack of any professional counselling could be another major setback for accident victims and they often have to depend on relatives and friends for psychological support.
Accident victims note that careless motorists who inflict life-long problems on them just pay a reasonable court fine. They feel these persons should also accept responsibility and help them along the road to recovery.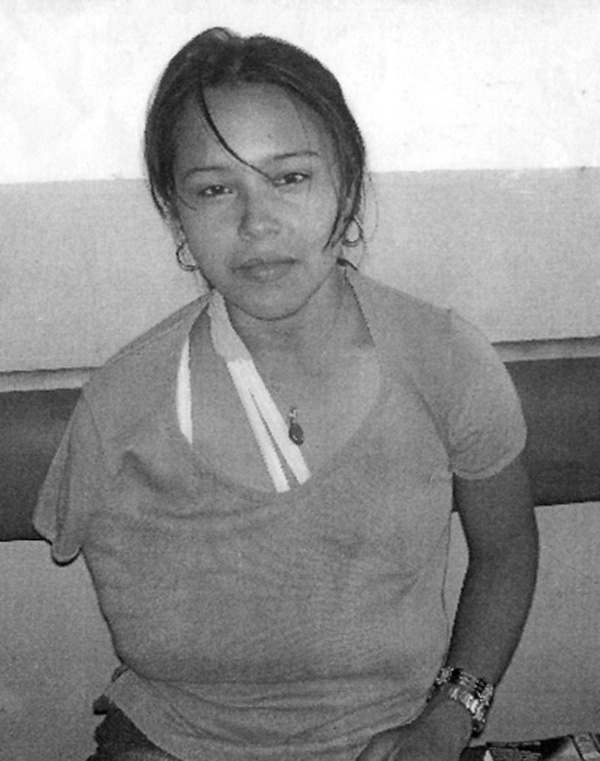 Minister of Health, Dr Leslie Ramsammy, says while accidents are a traffic issue since the law is involved, in the end, they cost the health care system around $500 million a year and this rises annually. However, often, this cost burden is passed to the victims, he says.
Georgetown Public Hospital, which is considered the main hospital in the country receives the bulk of accident victims, some being referrals from regional hospitals. While space is an issue at present, this could well be solved when the extension to the outpatient department is completed. Physiotherapy, which is available free at this institution, plays a major role in the recovery of many victims.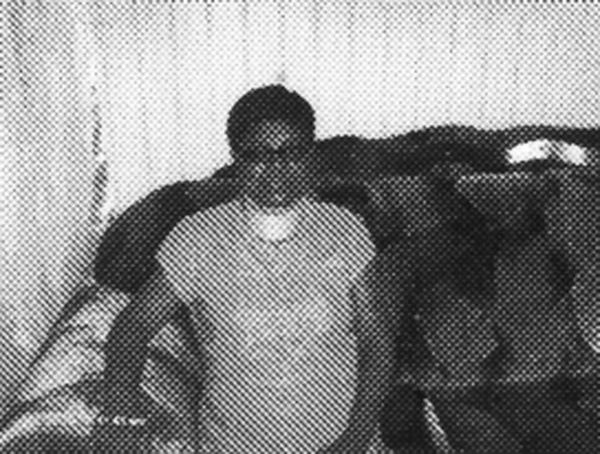 Stabroek News recently spoke to six accident victims, two of whom are teenagers. While they show signs of recovery, they say the process is slow and painful, with the financial burden and the constant reliving of the incident, being the worst. None of them has received counselling.
Crushed bones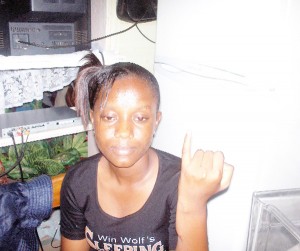 For 29-year-old Thalesh Yhun, who had the bones in his right foot crushed in a smash up on Carifesta Avenue in November 2006, life has changed dramatically.
Not only has he been left with a shorter foot, but Yhun, then a manager at Celina's Atlantic Resort located a short distance from the accident site, was forced to return to his job before the end of his convalescence (11 months after the crash) in order to pay his medical bills and provide for his wife and young child.
Over the last few months, Yhun has been attending free physiotherapy classes at the Georgetown Hospital and he believes that without this he would not have been able to make such a remarkable recovery. During his twice-a-week sessions, he receives heat and muscle stretch treatment for his foot.
Although he walks with a limp, he leads a normal life. Yhun received a sum of money from the driver responsible for his condition but this was far from adequate, since it could not cover his medical bills and the pain and suffering he was forced to endure.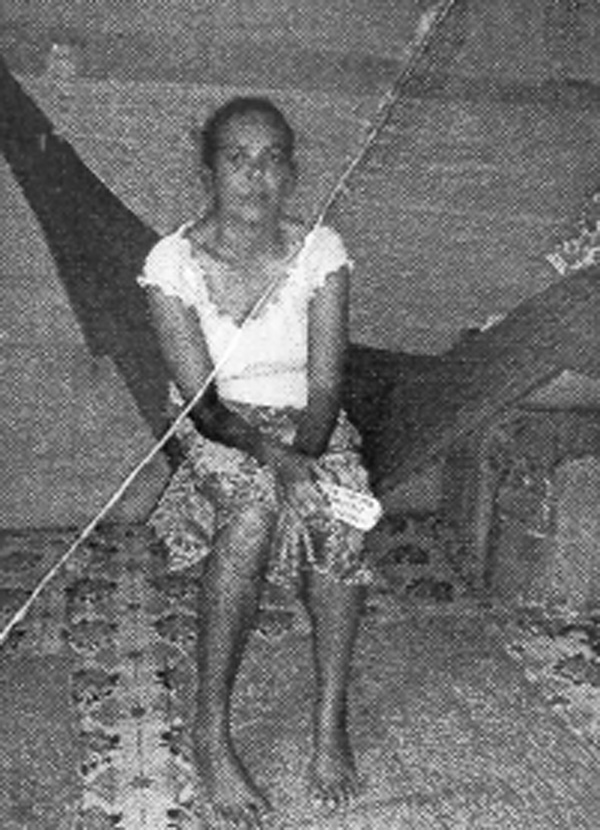 Seventeen months ago, Yhun and his three friends were driving along Carifesta Avenue when a pick-up truck crashed into their car. Ravendra Jailall, a young University of Guyana student was killed while Yhun and the others were admitted to hospital.
The driver of the truck, Navin Prashad, who escaped serious injury, was charged with causing death by dangerous driving but a few months later the matter came to a halt when Jailall's family accepted $1.5 million as compensation for his death. The matter had been called in Georgetown Magistrate's Court five times, but on four of those occasions, the file could not be located. No charges were ever laid in relation to the injuries Yhun and the others in the car sustained.
Yhun says he spent 23 days in hospital before the surgery to his foot was done. Prior to that, he had weights on his foot. Yhun says his hospital stay was prolonged because he had to wait his turn for the operation to be done. "I think that everything possible was done for me medically but if the person behind the accident had accepted responsibility and come forward to do the right thing, things would have been done a lot faster instead of me being hospitalised for a month. I had to wait my turn to get the surgery done," he says, his voice thick with emotion.
With regard to the money he received, he says, "It wasn't enough because it couldn't compensate me for the downtime. I was never given a chance to say what I wanted and what would have been a satisfactory sum for me."
He says that to some extent he was forced into accepting the money because he needed it to pay his medical bills. "I was in a financial crisis. Part of me wanted to see justice served but the case was at a standstill," he says offering another explanation for accepting the money.
Yhun still uses crutches sometimes, but he says that as the time passes, he sees more improvement in his walking.
Three months after being discharged, Yhun returned to the Georgetown Hospital with his foot oozing but the doctor could not make a diagnosis so he sought private medical attention.
He had to find between $20,000 and $25,000 a month to hire a minibus from Essequibo, where he had relocated following the accident, to travel to the city for eight months to see a doctor.
Yhun stresses that compensation should be awarded to survivors, especially since sometimes persons can have life-long physical and emotional scars. He adds that drivers should face the full extent of the law when accidents occur, and should be punished accordingly.
Yhun says it pains him to know that his leg will never be the same again.
Life as an amputee
Sixteen-year-old Ivory Duncan's story is also heart-rending; her right leg was amputated after a speeding car hit her at New Road, Vreed-en-Hoop, West Bank Demerara on June 27, 2006. The driver paid a fine and that was the end of the matter.
However, this Central High School student is not letting her disability stop her from making her dreams and aspirations come true. She believes that once she gets her prosthetic leg, life will be normal again.
Following the accident, Duncan was a patient in the Georgetown Hospital's High Dependency Unit (HDU) for two months, during which time she received physiotherapy, part of which was learning to walk on her other foot.
"I was afraid because I thought that I would have fallen. Going down there with one leg was strange to me," she says, adding that her other joints were exercised too.
She enrolled at the Ptolemy Reid Rehabilitation Centre, three months after the accident and still attends clinic there today.
However, she says, the shape of her amputated leg and her weight are hindering her recovery a bit. She explains that the bottom of the leg is supposed to be cone-shaped in order for it to fit into the prosthesis. Added to that, there is a lot of fatty tissue around her thigh and her overall weight is an issue. She says she has to go on a diet and is doing additional exercises.
Duncan returned to school in September 2006, three months after the accident, using a wheelchair and later crutches. At first, it was very difficult but after a while, she began to accept her disability, she says, adding that on her first day back at school she was bombarded with questions from her peers. She says at first they discouraged her, but after they saw her determination, they started to support her. She says, she intends to be fully prepared to write the Caribbean Secondary Education Certificate examinations next year.
Although she is anxious to begin using the prosthetic leg, Duncan says she sometimes fears she may not be able to use it properly. She says the prosthetic leg would help to make her life easier in terms of the ability to move around adding that she cannot use her crutches for too long as they could damage the muscles in her shoulders, further complicating her situation.
Duncan, who is a member of the Vreed-en-Hoop Wesleyan Church, recalls that she was running an errand for her father when the accident occurred. She says she was hit from behind and the impact flung her into the air and onto a car, parked several feet away.
Besides the amputated leg, Duncan sustained a dislocated hip and a huge cut on her right arm.
The teen says sometimes her parents are hard put to find money to pay for transportation for school but her relatives would sometimes pitch in.
Duncan has had several professions in mind, but she has now settled on becoming a social worker, as she wants to help counsel other amputees. She says that at no time does she allow herself to feel sorry for what happened since she believes that everything in life happens for a purpose and that God allowed her to live for a reason.
Damaged nerve
September 29, 2006 is a day that 15-year-old, Tutorial High School student and Plaisance resident, L'real Washington, will never forget. That was the day three young people, including her friend and fellow villager, Latoya Daniels, died when two minibuses collided outside the Ocean View Hotel, Liliendaal.
Washington drifted in and out of consciousness following the collision. She spent 12 days in hospital with serious damage to a nerve in her left hand, which affects the functioning of her little finger.
The driver of the bus Washington was in was also injured and later charged with causing death by dangerous driving. The matter is still before the court.
Washington, a business student, says she had therapy for six to seven months to get her finger and wrist back into shape. Although she can bend it, at times it feels numb and as such she cannot do water-related chores.
While her life is back to normal, she says, there are times when she has flashbacks of the accident especially when she passes by Daniels' home or sees her siblings. However, the teen feels she does not need professional help to get past the incident.
She says her church members and relatives were her counsellors in and out of hospital. She says that she now suffers occasional headaches, which may be because she hit her head during the collision; she has a big scar there as a reminder.
"Sometimes I think that it could have been me that died that day. I think that I was spared to serve God because just before the accident plans were being made to have me baptized," she says.
In terms of school, she says she is coping well but sometimes has to discuss the accident with her inquisitive classmates.
Physically healed
Five months after suffering a broken hip and spending two weeks in hospital, Mahadai Gandaram is physically healed except for occasional pain when she stands too long, but she has been left with emotional trauma.
On November 11 last year, the driver of the bus she was in lost control and crashed into a concrete culvert on the Good Hope, East Coast Demerara (ECD) public road. The driver was killed while Gandaram and several other passengers were injured.
Speaking to Stabroek News at her Mon Repos, ECD home, the 44-year-old mother of one recalls spending two weeks in the HDU with a broken hip and severe pain in her right leg. She says her legs and hip were tied up to get the hip back in line and while surgery was not necessary, two x-rays were done.
Following her discharge, Gandaram was in intense pain and unable to walk or do anything for herself; she was confined to bed for several weeks.
On January 2, she started clinic at the Georgetown Hospital but had to be assisted by her husband since at this point she still could not walk unaided.
"When I went to the hospital that day, I was still in pain. I still couldn't walk properly and I had to be put in a wheelchair," she says, adding that following the accident, "I was like a little child". At home, she uses a stick to move around and supports herself on pieces of furniture. She says that on her next visit to clinic this month, she would begin therapy.
Gandaram says she had never been involved in an accident prior to last year, so reliving the episode is painful. "This is the worst thing I ever experienced in my life. I don't want it to happen again. Every time I travel, I have that fear. I'm afraid to travel now," she says. But she too does not believe she needs professional counselling.
She says she and her relatives would talk about the incident so some of her emotions are let out.
Double tragedy
For 28-year-old Maria Robinson, life will never be the same. Robinson lost her seven-week-old daughter in an accident on February 24, last in which she also suffered a broken shoulder and spent five days in the Intensive Care Unit (ICU).
At the time of the mishap, Robinson and some relatives were on the public road at Friendship, East Bank Demerara, making their way to the airport. Five other occupants in the car were injured.
Just over two months have passed since the accident occurred and Robinson is still in pain. She walks around with her jersey or shirt pulled over her cast shoulder with the hand strapped to her chest. She has a free hand but cannot do much with it While she has not reached the stage for physiotherapy, Robinson says time will tell if she will ever regain the full use of that limb.
When she was discharged from hospital, she could not move about as her left ankle was also in a cast; to date it still hurts when she presses on that foot.
Robinson says she rarely leaves home except to attend clinic. Like many in her state, she said that she has not received any counselling but would confide in her relatives. She said she also fears travelling.
Robinson says her financial position is fragile as she has to find money to pay a helper to take care of her and the house. Money also has to be found for taxis to transport her from her New Diamond, EBD home, to the hospital in the city and back.
The services at the hospital came under criticism too, as Robinson believes her arm is not being strapped properly and that this is hindering the healing process.
She is disappointed that neither the owner nor the driver of the car came forward to offer her any assistance, nor did they make any attempt to go to her daughter's funeral or even offer their sympathy.
"I sit down many times and ask myself why this happened to me. She [the baby] was my life because I decided to start a new life with her but God took her from me. I cry many times and ask myself why this happened," she says.
Changed
"Being in an accident can change you psychologically, physically and emotionally but with the grace of God one can make a tremendous recovery," says Winifred Rambissoon, a retired schoolteacher, who was seriously injured when the car she was in was hit by a speeding pick-up on the Happy Acres turn, ECD in August 2007.
Almost nine months have passed since the accident, but 'Teacher Wini' as she is popularly known, has been changed mentally and physically. She still feels pain and wears a neck brace from time to time especially when travelling or sitting for long periods.
On the morning of August 2, 2007, Rambissoon and a relative were making their way to Woodland's Hospital, to see her mother-in-law. As they approached the Happy Acres turn, a Tundra slammed into their car and Rambissoon was pitched from the back seat into the driver's seat.
She was rushed to the Georgetown Hospital, with a huge gash in her head, which later required 20 stitches to close, nerve damage to the right hand, fractured ribs and a damaged spine.
The driver was subsequently arrested and placed on bail. The case is still being heard at the Sparendaam Magistrate's Court.
After spending 22 days in hospital, during which time she had weights pull her spine back in line, she was released. She started physiotherapy for her neck several months later.
Although the accident has affected her in terms of movement, she has resumed private teaching. Speaking at her Chateau Margot home, she says that despite the difficulties, she tries to stay active. Rambissoon told this newspaper that from August to December, she was forced to stay home because of her injuries and during this time she could hardly do much for herself. She was in a similar position in hospital and was heavily dependent on the nurse and her relatives. She recalls that she could not move or turn on her side because of the weights and was in constant pain, even after she was discharged.
Rambissoon's vision was also affected as she could not read properly. Trying to keep her emotions at bay, Rambissoon says she often wondered if she would ever walk again and following her discharge, it was a challenge, as she had to be assisted for about a month. She said that during this period she felt helpless.
After one month of heat treatment to her neck, she is still unable to walk briskly as the muscles in her leg are still weak. Rambissoon says she gets headaches and other pains and still receives medical attention.
Rambissoon also has a psychological scar, as she is afraid to travel or even be around traffic.
"Every time I see traffic, I get scared. I tried to travel in a mini-bus one day and it was so upsetting…" However, despite this fear, she doesn't believe that counselling is necessary. She believes that in time she will get over her fear.
But she wants a counselling programme set up for accident victims since those who do not have the kind of support needed from relatives, can sink into a state of depression.
Rambissoon notes there is a tremendous financial burden on her and relatives, since having to travel in taxis is expensive.
While she accepts that things could have been a lot worse, she says it is through God's grace that she is alive and back on her feet today.
Substantial cost
Meanwhile, Ramsammy stresses that while a lot of money is being pumped into the health care system to provide for these patients, the members of the public can help to keep accidents down.  He points out that in addition to the personal cost on the victims, there is also a substantial cost to the health sector to accommodate and treat them.
While the public health care system is free of cost to individuals, it is not to the country because a great deal of money is pumped into the accident and emergency units, operating theatres and the accident wards. Ramsammy stressed that the operating theatres are the most expensive to maintain and there is the requirement of highly skilled staff.
The minister says the issue of reckless driving on the roads need to be addressed quickly as some of money that is being spent on injuries resulting from accidents could be spent to improve the health sector.
"Every year it [the cost] increases because of an increase in these acts. It is costing the health sector dearly… And this is something that we must address aggressively," he said before adding that the public health sector takes care of the injuries but cannot take the necessary steps to prevent the accidents.
He commended the Guyana Police Force Traffic Department's recent clampdown on speeding adding that this is the type of action necessary, but adds that the public too needs to play a role.
According to Ramsammy, the Ministry of Home Affairs and the Ministry of Health are together working to address some of the issues that plague our roadways but at the same time, non-governmental organisations (NGOs) and civil society need to get on board to raise awareness.
"There are things that the government, civil society and families can do to help this situation," he says.
Accommodation and staff
The minister says overall, there is adequate accommodation, staff and equipment to deal with accident cases. However, the problem is that accidents do not occur in one place and depending on where they occur, there might not be proper facilities. He notes that while there are facilities to deal with disabilities, it can be expensive since the health care sector cannot provide all kinds of prostheses to prepare victims for a life of disability.
Ramsammy points out that some of the technology and human resources that are needed are not distributed across the country, a perfect example being that a CT scanning machine only exists in Georgetown. It would not be feasible to have this equipment in different parts of the country since skilled staff to operate it will become an issue.
Every accident victim first receives treatment in the ward and is then referred to the Physiotherapy Department on discharge. According to head of that department at Georgetown Hospital, Beverly Nelson, all accident patients even the unconscious ones, receive physiotherapy while hospitalized. She explains that since some of the patients will be bedridden for some time, their limbs must be exercised. If it's a case where the person is unconscious, he/she would undergo chest physiotherapy (respiratory exercises).
Nelson says most patients would allow them to do their work but at times they are met with resistance. She says sometimes they counsel some patients and talking would relax them.
"We want to get them back to their pre-injury state as early as possible… Get them to a point where they can groove back into society," she says.
The Physiotherapy head said that when some accident victims are discharged a limb is in cast but their treatment does not end there. When that limb is healed they go to the department for further treatment.
Nelson says a patient's muscles are sometimes weak or their joints may be stiff and these are the targets of physiotherapy. She said that sometimes they have to teach patients to walk again.
In the case of amputees, she said, they receive physiotherapy in the ward and when discharged they are referred to the Ptolemy Reid Rehabilitation Centre for treatment.
Physiotherapy, the minister said, is a department that is improving and it is available at the West Demerara Regional Hospital as well as in Regions Two, Six, Nine and Ten.
He said that at the Georgetown Hospital's Physiotherapy Department space is an issue but that problem will be solved once the new section of the hospital is completed.
According to Ramsammy, the reason for lack of space is that persons come from all parts of the country to benefit from the service. He points out that if these facilities exist in other parts of the country then space would no longer be an issue.
Another problem, with rehabilitation services, he says is the lack of enough qualified personnel. However in order to solve this more persons need to be trained, an exercise that is being considered by the Ministry of Health.
"There is progress in this sector because in the past it was not considered special needs. We didn't look at physiotherapy and rehabilitation as important… Probably because our health sector is so small," Ramsammy says. Today, more money is being spent to improve this service.
Around the Web