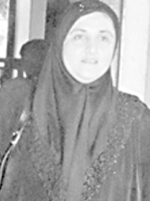 Director of Public Prosecutions, Shalimar Ali-Hack said she supports the scrapping of judges' summation in High Court trials because many sexual offence cases are falling apart as a result of it, particularly when judges stress corroboration to jurors.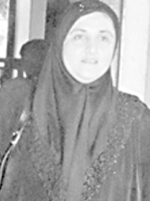 She said that jurors are also influenced by the opinion of judges when they sum up the cases, adding that though people may disagree, "the time has come to stop summations in trials."
Ali-Hack noted that corroboration is ultimately what jurors hear while all the other points raised in the summation are drowned out and, according to her, two recent rape trials in the High Court suffered as a result of this.
"Recently a jury acquitted an accused in a rape trial and the medical alone told such a horrendous story. These are travesties of justice that are happening in our society," the DPP said yesterday while speaking on the opening day of a two-day National Conference on the elimination of violence against women and children.
Ali-Hack said the majority of sexual offence cases have only two witnesses; the accused and the victim, adding that what jurors often hear is that if the evidence presented cannot be corroborated then they must acquit or if they believe the victim's story then they must convict. She pointed out that corroboration is part of the law.
According to the DPP, the legal system itself is saddled with measures currently in place that frustrate victims of sexual violence such as Preliminary Inquiries (PI).

Discontinuing PIs
"I have long advocated the use of paper committals as opposed to the PI because victims are raped over and over again by the system that takes so long before the trial is over and in some instances, a re-trial is ordered which means yet another round of trauma for these women and young girls," Ali-Hack observed.
Draft legislation is currently out as part of the Justice Reform Programme that proposes PIs being discontinued, Ali-Hack said. She opined that this will probably reach Parliament earlier than the legislation that is to be informed from the recently-concluded 'Stamp It Out' consultations which also support this move.
Still on the courts, Ali-Hack stated that judges often allow unprofessional conduct from defence counsel during High Court sexual offence trials. This, she said, only adds to the problem of effectively addressing the issue. Relating a recent case in the High Court she recalled that an attorney during cross-examination looked at a doctor who was on the stand and called him a liar.
"Imagine this was being allowed in the court and it continued and this was just the doctor. Imagine then what the victim had to endure during that trial," she lamented.
The DPP said the cross-examination process often confuses witnesses because of how attorneys handle them, noting that children in particular are taken for a ride. She added that when a question is posed during cross-examination witnesses usually forget what it is by the time they deliver an answer.
Ali-Hack said she has been called upon to discontinue matters relating to young girls by lawyers representing the men who are alleged to have committed the crimes and though it is within her power to do, she said her decision has always been for the courts to make that decision.
Incest
She said that a certain senior counsel called her recently for her to discontinue proceedings in an incest case.
"Incest is such a heinous crime and he expected me to say yes to that. I said no and I will always say no as long as I have my sanity. We must wonder in this society that if a child cannot be protected by the father then who else will protect that child," the DPP said to thunderous applause from the audience. On the issue of compensation which came up during the conference, Ali-Hack said she is against people settling out of court in sexual offence matters but pointed out that it is solely their decision to make. She said compensation should not be allowed but added that in many instances poverty and a lack of education play a role in the decision to settle such cases.
She said poverty is the root cause of many problems in the society in addition to substance abuse, particularly marijuana. The DPP recalled that when little Julie Sooklall was sexually assaulted and murdered at Wakenaam a few years ago her attackers were high on marijuana. More recently, she said an elderly woman at Wakenaam who was killed was the victim of an attacker who was also high on marijuana.
Additionally the DPP said that the police are working hard in the area of domestic violence but she stressed that they need to act more after receiving reports instead of sending women away from stations.
Cases piling up
But according to her many cases of domestic violence and sexual offence matters are piling up in the system and there are sometimes so many, she said her office is not able to give advice to the police for many of them.
Ali-Hack said the DPP's chambers usually functions with 17 staff members but now they are currently down to nine employees. She added that servicing the police in all three counties is quite challenging given the number of persons currently on staff.
The National Conference is a collaborative effort of the Ministry of Human Services and Social Security and UNICEF. At the end of the two-day session, stakeholders meeting from across the country will develop a framework for the implementation of the recently- launched Domestic Violence Policy. (Iana Seales)
Around the Web