Community activist Mark Benschop said yesterday that he has been informed that there is a price on his head.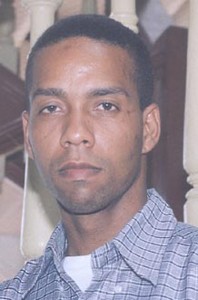 Benschop said that a man went to his Robb Street office and informed him that money has been paid to have him killed.
However, he has chosen not to report the matter to the police since he believes that the force cannot be trusted.
Benschop, who has over the years spoken out against the government, was incarcerated for five years on a treason charge, until he was granted a presidential pardon last year. He yesterday stressed that he would not bow to intimidation but would continue to speak out without fear.
Benschop made the threat public on his newspaper's website – www.guyanaobserver.com shortly after he was informed of it.
In the news article, he said he had been informed by "a reliable source that there is a plot to have me killed."
Since his release from the Camp Street prison over a year ago, Benschop said, he has been followed; suspicious characters have been hanging around him and there are numerous prank calls to his home. He said he has not reported any of this to the police, but instead confided in close friends and associates. Benschop said he first learnt that there was a price on his head late last month.
He told this newspaper that he first heard of the threat to end his life during Carifesta from several sources in the security forces. He then made a decision to leave the country, but returned several days later.
He said that he heard nothing more of the plot until yesterday.
He recalled that a few months ago, he and another businessman had observed two suspicious men on motorcycles, near the Court Yard Mall, where his office is located. Benschop added that after hearing the men's description, security contacts said the men were known characters.
He said he was also informed that a motorcyclist was instructed to follow his every move.
"I know there are persons in the political arena and top ranking phantom squad who are not comfortable with me and others who are speaking out about the atrocities affecting citizens", he said.
He added that several articles appeared in the Guyana Observer, his New York-based newspaper, about certain so-called criminals who are allowed to drive around with guns while the government turns a blind eye.
He issued a call to the citizens of Guyana to stand up and confront those "known political criminals once and for all" stressing that they would continue to create havoc nationwide if they continue to dwell among us.
"No one can make me run from standing up for the people by speaking out about the atrocities committed by the government and people associated with them. The drug lords and the phantom have killed [Ronald] Waddell. What has been done about it?" he added.
Around the Web