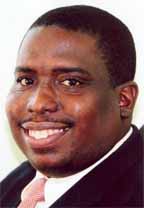 The Guyana Bar Association (GBA) elected a new Bar Council at its recent AGM.
 
In a press release the GBA said Teni Housty, partner in the law firm Fraser and Housty, has been elected president and head of the new 12-member executive council.
Housty was admitted to the Guyana Bar in 1996. In 2002 he obtained the Master of Laws degree while pursuing post-graduate studies in Johannesburg, South Africa.
The GBA said the new president combines his private practice with lecturing courses in Intellectual Property Law and Human Rights Law in the LLB programme at the University of Guyana. Housty has served as GBA president for the past three years.
Meanwhile, attorneys Gem Sanford-Johnson and Mohammed Khan were elected vice-presidents. Sanford-Johnson was also recently re-elected president of the sister organisation the Guyana Association of Women Lawyers. Attorney-at-law Gregory Gaskin, a former GDF lieutenant-colonel has been newly elected secretary while attorney Ronald Burch-Smith has been returned unopposed as treasurer and attorney Jaya Manickchand has been elected assistant secretary/treasurer.
The GBA said attorneys Kashir Khan, Sharon Small, Nigel Niles, K Juman-Yassin, Kim Kyte-John and Emily Dodson have been elected members of the council. Khan is the immediate past president and Juman-Yassin is a former chief magistrate.
The GBA said Housty has outlined particular areas of focus for the new council including a return to the Association's core mandate, the lifting of professional standards and the conduct of practitioners, the involvement of the Inner Bar (Senior Counsel) in the working of the Association and strategic intervention in the public domain on matters of significant legal importance.
Comments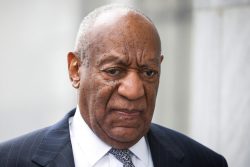 NORRISTOWN, Pa.,  (Reuters) – Comedian Bill Cosby was convicted today on all three counts of drugging and molesting a onetime friend in 2004, a decisive victory for prosecutors in one of the first celebrity sexual-assault trials of the #MeToo era.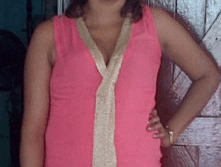 A man was earlier today charged with the 2016 murder of Shonette Savory.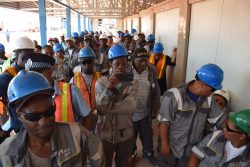 With the jobs of over 500 bauxite workers hanging in the balance because of US sanctions against Russian billionaire Oleg Deripaska, government ministers yesterday flew into Kwakwani to assure them that there will be minimal impact on their lives.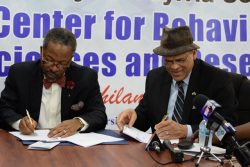 The University of Guyana has signed an agreement with the US-based Jay and Sylvia Sobhraj Foundation to refurbish and convert the building that formerly housed the Spicy Dish restaurant into a state-of-the-art behavioural studies and research centre at a cost of US$400,000 or some $80 million.