By Rawle Toney
"It's not a matter of boasting and saying that you will win, it's a matter of giving a good account of yourself," says Pele Football Team's coach Denzil Thompson.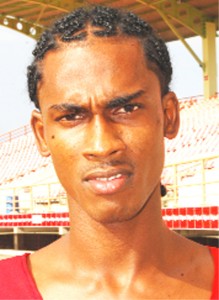 The city side faced Milerock in the opening encounter of  yesterday's double header at the Mackenzie Sports Club ground in Linden, where the 19th annual Kashif and Shanghai football tournament kicked off.
Milerock holds a psychological advantage over Pele, beating them in the last two meetings over 12 years ago.
Pele played in the finals of the tournament twice (1996 and 1997) and on both occasions, it was a Linden team that defeated them.
In other attempts they have either been booted out in the preliminaries or failed to qualify for the tournament.
This time around, the team's coach said that his side has proven to many that they are more than worthy of being part of the tournament and they have put in some amount of work and will be putting up a good showing.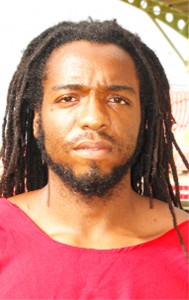 "First of all everyone knows what Pele brings to the table whenever we show up in a tournament, so I'm not going to be boastful at all. I wasn't the coach of the last team that played Milerock the last time, but what I'm going to say is that if your team is not fit, you can't beat Pele," said coach Thompson
The coach told Stabroek Sport that they only recently did an endurance run which started from the Linden/Soesdyke Highway junction to Yarowkabra Creek on the highway.
He also said that he was more than impressed with the outcome since all the players completed the run in just over 35 minutes. "Right now we have been working on our tactical work since I'm satisfied with the team's physical. Regardless of the weather my team is in the National Park both mornings and afternoons preparing for the event."
Thompson referred to his training as water polo since most parts of the park are under water from the current heavy rainfall. Pele will be taking full advantage of the four `loan-player' ruling and in that light, they have sought the services of national striker Gregory "Jackie Chan" Richardson, national midfielder Konata Manning, Quincy Hemerding and a surprise player.
Richardson, who plays semi-professional footbll in Trinidad and Tobago, is one of the league's most flambouyant strikers and recently made his name for himself with some excellent performances for his team in the CONCACAF Champions League.
Kashif Muhammad, co-director of the organization has reported that, based on his excellent showing in the league against some top clubs from the USA's Major League Soccer (MLS), Mexico and other teams from the CONCACAF Zone, he will be heading to France next year to play with a top club in that country.
However up to press time yesterday, it was not known whether he would have been available for yesterday's match but Thompson said that Manning, who is based in Canada, is with the squad  and will play.
Around the Web