In many ways, Kerese Harrinandan is just a normal teenager. She enjoys socialising with her friends, surfing the internet, reading, cooking and working with young people. She is also fond of drama, and public speaking.
But Kerese's favourite hobby is singing, and it is this particular talent that stands out above the rest. She can sing and there is no doubt about that. With her wide vocal range, and powerful voice, her singing can easily be described as heavenly.
Yet, while, this may be the case, Kerese is modest when describing her voice. She says that her voice is melodious and soothing, but she does not feel she has quite developed the voice control that is required for professional singing. However, she does admit that few people seem to notice this.
The 17-year-old has been singing since she was six, and has a great love for music. This love goes beyond singing, since she also enjoys playing the piano. In fact, she plans on pursuing a degree in Music with a minor in Psychology and Counselling at the Caribbean Nazarene College in Trinidad later this year.
When questioned about the link between these three areas of study, she said she believed understanding people's minds would help her to produce better music. "Music is supposed to be a form of medicine for the soul; it should affect a person's entire being. The more I understand the minds of people, the better music I will be able to produce," she said. Her desire to pursue studies in professional counselling is because she likes to help people, especially youths.
Kerese is a committed Christian and is very active in her church. And it was at church that she developed and nurtured her singing skills. She is very grateful for the support she gets from her family and the members of the North Ruimveldt Nazarene Church. She especially singled out her mother, Bernice Harrinandan, and her former Pastor Dexter Daly, as being two individuals who have been particularly supportive.
So far, Kerese has sung mostly at gospel concerts both locally and overseas. To date, she has recorded one song. She is currently working on producing more songs, which are to be released some time in the near future.
While, she does feel that the music industry in Guyana improved in recent times, she finds that many of the local musical productions are not appropriate for the singers' voices. This, she believes, can only be improved if greater attention is paid, by both singers and producers, to the actual study of music. And this is an area in which she hopes to make a significant difference.
As skilled a singer as she is, Kerese's talents do not stop there. While a student at the Bishops' High School, she excelled in both academic and extra-curricular activities. In addition to singing, she was very active in elocution and drama and won several prizes in these areas.
Success in these activities took nothing away from her academic achievements, as she also won prizes for strong academic performances. When she sat her CSEC exams last year, she secured passes in ten subjects, obtaining four Grade Ones, five Twos and a Grade three. For this success she is extremely grateful to God, who she says saw her through many challenges.
The future for this young lady does look bright. In fact, ten years from now, Kerese sees herself "with a Masters degree, re-investing in the lives of youths in Guyana, still singing about Jesus and hopefully married too" she adds with a laugh. (alastair23@yahoo.com)
Comments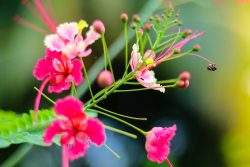 Subhash Haimraj is a nature lover and it was his determination to share the beauty of what he loves that saw him turning to photography.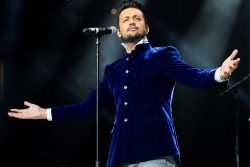 Popular Bollywood playback singer Atif Aslam is set to be the star at a Guyana Hindu Dharmic Sabha mega concert set for May 1, which is being described as the highlight of a number of activities the organisation has planned to commemorate the 180th anniversary of the arrival of Indians to Guyana.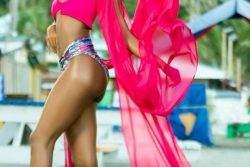 Twenty-five-year-old Berbician stunner Faydeha Cathylyna King won the Miss Black San International title on April 1, when she competed against eight other young women in the Sandy Point Town of St Kitts, also winning three of the four categories.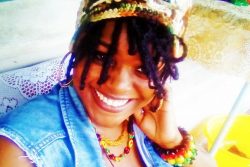 Patrice 'Sonjah Royalty' Gonsalves is one of the newest, conscious reggae singer/songwriters on the block.