Hi Everyone, I've been confused about fish broth and steamed fish. When is a broth really steamed fish, and when is steamed fish really a broth? This might not seem like a difficult question, but I've discovered that it all depends on which Caribbean country you are from.
This all started because I wanted a dish comprised of a couple of fish heads gently cooked with lots of onions and herbs with a generous amount of broth to eat with my boiled ground provisions.
This dish was a memory from back when I was still in the single digits. I remember my dad making a fish dish exclusively of fresh red snapper, herbs, onions and tomatoes. Up until that time I had only had fish three ways – curried, fried, or fried and served in a tomato-onion sauce. When I tasted the dish my dad cooked I marvelled at the way in which both the fish and the translucent liquid it sat in tasted so flavourful. I heard my parents refer to it as steamed fish. But then as I got older, and travelled the Caribbean I started to hear about fish broth. I wondered, "Isn't that the same thing as steamed fish?" I think in some way, I convinced myself it was and continued merrily with that interpretation until recently.
This week I decided to recreate my version of my dad's cooking. So I bought some grey-snapper fish heads which I cleaned and placed into a pot of lightly saut
Comments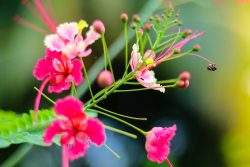 Subhash Haimraj is a nature lover and it was his determination to share the beauty of what he loves that saw him turning to photography.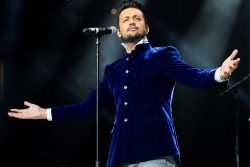 Popular Bollywood playback singer Atif Aslam is set to be the star at a Guyana Hindu Dharmic Sabha mega concert set for May 1, which is being described as the highlight of a number of activities the organisation has planned to commemorate the 180th anniversary of the arrival of Indians to Guyana.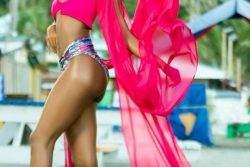 Twenty-five-year-old Berbician stunner Faydeha Cathylyna King won the Miss Black San International title on April 1, when she competed against eight other young women in the Sandy Point Town of St Kitts, also winning three of the four categories.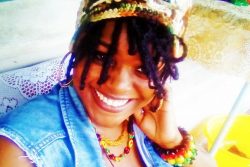 Patrice 'Sonjah Royalty' Gonsalves is one of the newest, conscious reggae singer/songwriters on the block.