Hi Everyone, Lately I have been giving a lot of thought to the whole idea of comfort food. What is it? What does it mean to us? What leads us to label a particular food "comfort food"? I wondered if it was a single dish or a combination of dishes. Is it the method of preparation or a particular ingredient? Is it described as comfort food because it is prepared by a particular person?
So I went investigating and according to my research, comfort food is simple food. It is home-cooked. It is eaten at informal restaurants, like cook shops, snackettes, diners etc. Comfort food is inexpensive, uncomplicated and easy to prepare. It is the kind of food we turn to for familiarity, emotional security and even for reward. Remember when your mom or dad would make your favourite dish as a treat, or that special someone in your life? That's the reward.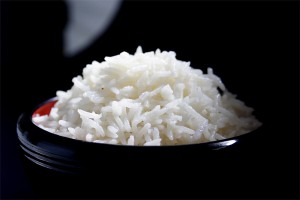 So how does a dish become a comfort food? The reasons are as diverse as we are as individuals and so to answer the question you have to get to know yourself a little. I decided to look inward. Given what I'd just learned about comfort food, I set about making a list of the dishes I consider to be my personal comfort foods. Immediately, I noticed that there was one particular ingredient that kept repeating itself in each dish I listed – rice. I was not surprised to see rice repeated in each dish because like I said in a column last year, and a few weeks ago, I am a rice fanatic. What I found difficult, however, was finding answers to why I liked rice so much. I had to look a little deeper for that answer and I found out even more about myself.
Let's start with the dishes I think of as my comfort foods and their qualifying reasons. Here they are in no particular order.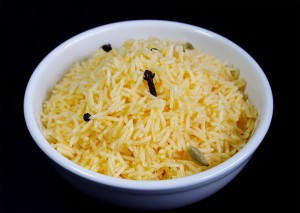 Rice and Peas – every time I travel overseas and I return home to Barbados, the first dish I make and long for is rice and peas. This very Bajan dish for me makes me feel like I belong. It makes me feel safe. Even the variety of rice I use to make this dish, long grain parboiled makes this dish comfortable.
Rice with Fish Curry – whenever I eat this combo, it takes me back to Guyana and Friday afternoons. It signifies the end of a long work week. It whispers in my ear, memories of the hustle and bustle of the markets and the freshness of the produce. It's being home in my safe haven until Monday morning when my work-week madness will start all over again.
Fried Rice – this fried rice is specific to the Chinese food of Guyana. There's a uniqueness to the taste and flavour of the food in Guyana that I have not found in many of the other places I have travelled to and had Chinese food. I think it has to do with the availability of certain ingredients and the palates being catered to. Within 24 hours of being in Guyana I must eat some Chinese fried rice. My mom tends to get a little peeved because of course she would have prepared whatever I had told her to and yet I'd end up eating out.
Cook-up Rice – growing up, every Saturday this was the dish my mother made. It was a meal I looked forward to after the drudgery of Saturday-morning chores. Her cook-up rice was and still is so good that it often felt like a reward. Cook-up rice also is about Old Year's Night (New Year's Eve), with the gathering of family and friends and wishing you could freeze time. The cook-up rice provides the comfort of the Old Year even as the excitement of the New Year approaches.
Dhal, Rice and Achar – the simplicity of this meal is what makes it comfortable for me. It keeps me grounded, especially as I spend so much time in the kitchen perfecting the art of much fancier fare. It is a constant reminder that tasty does not have to mean complicated.
And why is it that I like rice itself? Because each variety has its own distinctive aroma, reflecting the uniqueness its flavour, shape and texture. When cooked simply, either by boiling or steaming with a little butter, a few whole spices or a couple of bay leaves, it becomes a dish that can hold its own without the adornment of a sauce or curry. Each time I raise the lid off of a pot of rice I've cooked, the steam that rises, and the aroma that beckons is like an invitation to feed my soul and calm my worries. As I sit with my bowl or plate of rice and tuck in, each forkful of perfectly puffed and fluffy rice gently forces me to pay attention to it, freeing my mind of distractions. I'm eating, I'm concentrating, I'm observing, I'm tasting, I'm understanding.
I like rice because I can make it simple or complex to suit the occasion. Its versatility is unrivalled. While its status is elevated on the savoury side, rice also creates quite a stir on the sweet side of things. Perhaps one of its endearing qualities is that it likes to be left alone when being cooked, to do its thing.
You know, it's useful to stop and think about these things at times and to question ourselves, we can learn so much. What are your comfort foods and why are they your comfort foods?
Cynthia
tasteslikehome@gmail.com
www.tasteslikehome.org
Comments

GEMS Theatre Productions presents a new half an hour sitcom "Days Like Dese," a family-oriented comedy that surrounds the Rupauls, a middle-class Guyanese family.

Just three weeks short of the staging of the Miss Guyana Renaissance pageant, twelve ladies are kept busy perfecting dance routines, walk and speeches.

Twenty-year-old Keisha Brazh under the African name 'Serwah Mawusia,' is representing Ghana.

Put to task at the age of just ten to help to create the family's Christmas cake propelled Rabina Shivraj into a world of baking and decoration and today she has learnt the art of hooking her customers, first with her creativity and secondly with the taste of her creations.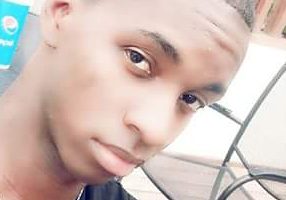 By Joanna Dhanraj With August fast approaching, the contestants of the Mr and Miss Guyana African Roots 2017 pageant are busy perfecting their skills for their big nights.