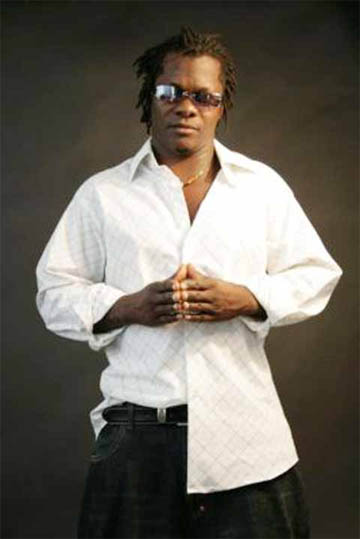 Antigua-based Guyanese award winning singer Michael 'Sparkey' Drakes hit the big time recently, when he signed with WOA International recording label, which has over 150 artists from genres as diverse as World, Jazz, Rock, Fusion, Metal, Reggae and even Irish Gypsy Jazz.
"It's probably a return to our first love – World Music," Alan Alvares, VP Events and A&R Director of the company was quoted as saying in a release, "signing Michael 'Sparkey' Drakes was a no-brainer as his music speaks volumes about his dedication to his art and how far he will go".
Sparkey, who has been featured in The Scene before, is said to have a voice that is "distinctive and resonates with energy."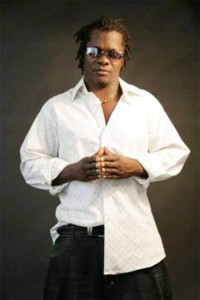 The young man started singing in his church where he could have been heard on any given Sunday thrilling the congregation with his heavy baritone voice. And he is not just a singer but also a composer and has written songs such as "Want Me Body" for Pat Raguette of the Virgin Islands, which went on to become a mega hit.
He has also toured with Atlantic recording artist Kevin Lyttle and in October 2007 'Sparkey & Friends Back 2 Basics' was nominated for three awards by Toronto Exclusive Magazine where he was awarded Best International World Male Artist and Best International World CD Album.
"I am now charting my own course on the world stage with my brand of music," he was quoted in the release as saying.
The artiste is expected to tour Indian in 2009 with WOA Events and it is believed that with the support system offered to all artists on the WOA roster including the highly sought after music marketing services, he is  "well on his way in creating a phenomenon with his blend of World Music."
Before migrating, Sparkey was a member of the Guyana Defence Force (GDF); it was in the army that he was given the name 'Sparkey'.
He performed with GDF and several other bands before leaving Guyana at the behest of the Tonik Band to relocate to Antigua in 1997. After the break-up of Tonik Band, Drakes did stints with Vision 2000, where he wrote and recorded 11 of the 12 songs that appeared on the Vision 2000 album.
In 2004 as a member of the group Da Bhann, Drakes toured with Lyttle, and because of his unique voice he was able to replace reggae artist Spragga Benz and Jamesy P.
However, in 2006 he parted with Da Bhann since according to his website he was convinced that this was the time to pursue a solo career. In April of 2007 his first solo CD titled 'Sparkey & Friends Back 2 Basics', with 14 tracks, ten soca and four reggae, was released. Artists appearing on the CD are Claudette Peters of Taxik on "Crazy", Mervyn Sleepy Edwards of Taxik on "Best Friends" and Dalton Dyer of Tonik Band on "Ah De Vibes".
WOA International was formed in 1998 by music star Oliver Sean and it is said to be a "global entertainment company that continues to lead the way when it comes to how music should be promoted." The company says it is pioneering international music in India and Asia and is now synonymous with the region.
Around the Web