– eligible businesses could access upwards of $150M
A local subsidiary of a Trinidad and Tobago-based finance company has expressed a willingness to offer its services to self-actualising Guyanese enterprises that are interested in building strong and resilient business enterprises.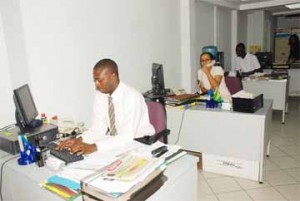 General Manager of DFLSA, Lindel Harlequin told Stabroek Business during an interview earlier this week that the local business community included "sound businessmen who understand their business" and that DFLSA was prepared to work with them to further develop their enterprises. "These are people who understand their businesses in both theory and practice.
They have very sound businesses and are not constrained by their own limitations. They are willing to absorb new ideas in order to take their businesses to higher and higher levels. These are some of the persons who we are hoping will come to the DFLSA."
DFLSA, a subsidiary of the Trinidad and Tobago-based DFL Caribbean, offers a micro-financing facility which provides services ranging from start-up capital for micro-enterprises to loans totalling in excess of $150 million and technical assistance support for existing businesses.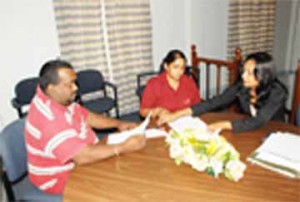 "We feel that while we may not be able to transform the entire business culture at the same time we can make a difference if we are able to work with the self-actualizers in the business community. We believe that those who can realize success by applying the correct principles can pull the others along."
DFLSA, which was set up here in 2005 also operates a subsidiary company, the Caribbean Develop-ment Network ManagementServices Inc. The company commenced disbursing loans in May 2006.
And according to Harlequin while the need for micro-financing was nothing new the market has not always been taken advantage of. He said that the viability of micro-financing institutions was tied to the fact that the practice has been for small borrowers to repay their loans. "In many cases that has been the basis for the success of the micro-financing institutions," Harlequin said.
And according to Harlequin while some micro-financed businesses tended to grow only to a certain level this was not necessarily an indication of success or failure. "It is just possible that there are instances in which those persons may be doing the correct thing since if you take your business beyond your capability you are likely to fail."
In its initial stages the DFLSA targeted the Georgetown market and according to Harlequin while a substantial part of the company's portfolio continued to be located in Georgetown, there had been a growth in its clientele along the East Coast corridor and in Berbice. He said that the company's clients include salons, barber shops, and businesses engaged in vehicle care and maintenance.
Around the Web