President of the Georgetown Chamber of Commerce and Industry (GCCI) Chandradat Chintamani has told Stabroek Business that the Chamber is concerned that the 2009 budget does nothing to increase consumer spending power.
While acknowledging what he says is an understandable preoccupation in Finance Minister Dr. Ashni Singh's presentation with reducing the budget deficit, Chintamani said that we cannot move to accomplish this while being unmindful of the immediate needs of the consumer.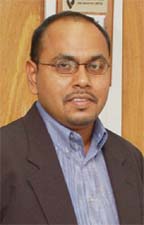 "Our concern, our fear is that there is no additional spending that consumers will have in their pockets," He said.
Noting that the 2009 budget presentation made no provision for either  public sector salary increases or for raising the tax threshold Chintamani declared that in effect there has been no change in the level of income "between last year and this year."
Meanwhile, according to Chintamani consumer spending is likely to be further affected on account of reduced remittance receipts from abroad. He said that while information emanating from the various remittance agencies indicated varying levels of reduction in remittance flows, there was no doubt that there had been a distinct downward trend in remittance flows to Guyana in recent months. "The fear is that it might go further down," he added.
Chintamani said, however, that Guyana may probably be less affected by falling remittance flows than some other countries. He said that late last year and arising out of discussions with the United States Embassy in Georgetown it had been determined that "most people from the Caribbean, including Guyanese, tend to favour secure jobs in the United States. They tend to look at the public sector where the level of income is lower rather than riskier positions with higher levels of income."  According to Chintamani around 70 per cent of Guyanese residing in the United States tend to go for the more secure jobs, "The other thirty per cent are the risk takers and it is among that group that we will possibly see some impact in terms of a reduced flow of remittances to Guyana," he added,
And the GCCI President told Stabroek Business that moves to "tighten government spending" ought to be a critical aspect of the overall process of managing the economy this year. Chintamani said that he had been  anticipating a 2009 budget that reflected  both reduced expenditure over 2008 as well as efforts to "manage the process of government spending in a more controlled way." And while he acknowledged the importance of the nexus between government spending and infrastructure building Chintamani said that he was certain that if public spending in 2008 was analysed carefully "we would find that there were millions of dollars that we could have controlled in terms of getting the same results."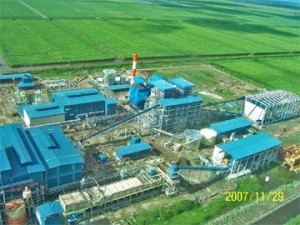 "It is difficult when you see, for example, the millions of dollars that we spend on roads that fall apart. If we have 40-ft containers on the roads we cannot construct a road for 40-ft containers. We have to construct roads for 50-ft or 60-ft containers so that if someone brings in a larger container or a heavier container we have the capacity to handle it," Chintamani said.
And according to the GCCI President while the country may not be able to achieve all of its goals in one year, "if we can do 60 or 70 per cent of what we need to do and have a longer return, that would be better than trying to do 110 per cent and get a shorter return."
And in a broader post-budget assessment of other critical domestic economic issues Chintamani   told Stabroek Business that he was not certain "that we have done the right thing" in seeking to address the weaknesses of the country's sugar industry. "What we should have done was to seek to analyse the sugar industry up to the finished product and look at opportunities within that cycle to determine how best we can maximize returns per acre. If we do not have maximum returns per acre… Regardless of the level of inputs that we make, we are still not going to be competitive. The same goes for rice."
Meanwhile, Chintamani is calling for more investment of technology associated with agriculture in order to position the sector to make a greater contribution to the country's economy. "Guyana depends heavily on agriculture and we need to recognize this and to invest more heavily in the sector," Chintamani said.
Meanwhile, Chintamani told Stabroek Business that even in the midst of national concerns about the likely impact of the global crisis there were opportunities that Guyana might seek to take advantage of.
"I think that there might be an important opportunity for agriculture insofar as support for the manufacturing sector with a value-added component is concerned. We are not dealing sufficiently with value added. What we are doing is exporting raw materials. Those are opportunities that the pri
vate sector need to take on board.    At the same time we need to have the support of the government when it comes to identifying and maintaining markets," he added.
Around the Web