-Vice Chairman
Brazilians engaged in mining activity in Region 7 are flouting the law by denying employment to Guyanese who live in communities where their operations are based, according to Regional Vice Chairman, Region 7 Amrita Thomas.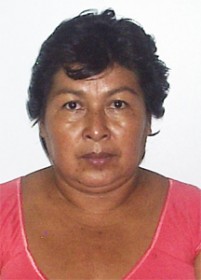 Speaking with Stabroek Business during a visit to the city earlier this week the Regional Vice Chairman said that during her visits to various Region 7 communities, particularly in the middle Mazaruni area she had received complaints from residents that they were being denied jobs with mining operations run by Brazilians.
Thomas told Stabroek Business that while she was aware of a few cases in which Guyanese were employed at shops in Region 7 mining communities that were operated by Brazilians, as far as she was aware most of the workers directly connected to the mining operations were being brought in from Brazil.  As far as I can see the problem is fairly widespread and what this means is that people in the communities who are prepared to work with the Brazilians cannot get work, Thomas said.
Brazilian mining operations in Guyana are granted work permits by the Ministry of Home Affairs subject to the recommendation of the Guyana Geology and Mines Commission  (GGMC) and the undertaking that at least 50 per cent of the workers attached to those operations will be Guyanese is one of the conditionallities for securing work permits.
Executive Director of the Guyana Gold and Diamond Miners Association (GGDMA) Edward Shields told Stabroek Business that he was aware of both the regulation requiring foreign mining operations to employ Guyanese as well as the complaint being made against Brazilian miners regarding discriminatory employment practices. "Part of the problem has to do with the difficulties associated with enforcing the law. I am not sure that the Ministry of Home Affairs can be blamed since work permits are granted subject to vetting by the GGMC." Shields explained that there may also be "a cultural problem" that may have created a certain outlook towards Guyanese workers by Brazilian miners. "The migrant workers who come here from Brazil are required to work pretty hard in order to make the money they need to in order to feed their families back home. Most of them, having come here, hardly ever return to Brazil except for carnival. Apart from that employees of mining operations on rivers are required to sleep on dredges. Whether or not the locals fit in with that work ethic is not something I am sure of," Shields said.
Meanwhile, this newspaper understands that mining operators in Bartica are constructing living quarters at Bartica in anticipation of even more workers from Brazil being recruited to work in the mining industry here.
Around the Web