To change an established street name is not something which is ever lightly done in any civilized country. A street name encapsulates part of the history of a city or country and should never be lightly ignored or thrown aside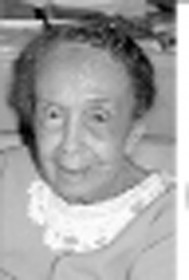 It was with great concern that I read the heading for an article in the Stabroek News Sports page on August 25, 2009. It read 'Reds' Perreira urges greater awareness of Guyana's golden age in sports,' with subhead – 'urges streets to be renamed to honour sporting heroes.'
I had a vision of all the streets in Georgetown being renamed after sportsmen and politicians.
The Guyana Consumers' Association previously wrote to the Mayor of Georgetown expressing displeasure at the changing of names of streets in the city. The present position of the Guyana Consumers' Association is as follows:
Mr Reds Perreira, eminent Guyanese and West Indian sportsman, was calling for the changing of street names to those of prominent sportsmen.
Mr Perreira feels that such a move will stimulate knowledge about such personages and aspire the younger generation.
While Mr Perreira's enthusiasm is commendable, there are other areas of national activity such as law, medicine, administration, social services, historic events, religion, politics, business, education and culture and so on where numerous individuals have made extraordinary contributions to Guyana's development.  Obviously, the streets of Guyana could scarcely be named after such a plethora of personages. To change an established street name is not something which is ever lightly done in any civilized country. A street name encapsulates part of the history of a city or country and should never be lightly ignored or thrown aside.
Further, changing street names entails a great deal of expense and discomfiture as for example, new maps have to be printed; residents have to change their addresses with their letters often going astray; letterheads and other business documentation have to be changed; and owners of land transports and registrations would eventually have to incur the costs of changing them.
There are many other implications. This is the reason why established street names are never changed.
If there is a national desire to name a street after a prominent personage, the new and un-named streets which are arising in the growing settlements and townships such as Diamond (EBD), could be used for this purpose.
But no established street name or ward should be changed, except in very, very rare circumstances, as the violence which could be done to our history and national psyche would be irreversible.
Around the Web