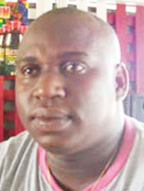 Photos and interviews by Cathy Richards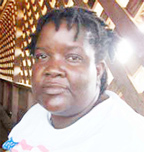 Shelley Boston –  'I have been living in this community for over 25 years now and back in the day when you had the white people running things, things were good; now things have deteriorated a lot. There used to be a training school for children who drop out of school; they condemn it and break it down. They broke down a lot of the houses and sold them out for a cheap cost. Now two and three persons have to be living together. They are not building anything, all they are doing is breaking. We would love to see this community develop and the management of Demerara Timbers take a better step and play a more meaningful role in this area.'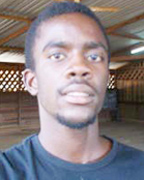 Raphael Cadogan – 'There was a time when Mabura used to produce some of the best football players in Region Ten now things have gone to the dogs. There is no football or other social activity happening in here. For the longest while we have been seeking someone or the company to pay some interest in the football team. We really need a sponsor to help us get some gears and do something for this community. You could only picture what happens in a community where there is no recreational activity and there are a lot of men living in here. The guys in here are willing to get the team going but we done have no coach or captain to guide and represent us.'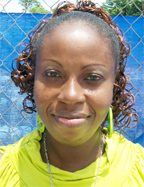 Jennifer Williams – 'I am a teacher at Mabura Primary School and some of the concerns that I have is that education is very limited. When a child would have written the Grade Six Assessment there is no further opportunity here for them. They usually have to leave the area and go all the way to Linden to attend a secondary school and in most cases where the parents can't afford or have no one to keep the child they would keep them here and waste away the rest of their lives because teachers would have made a great effort for them to perform well and that effort would be wasted too. I want to congratulate GT&T for playing an important role in assisting with education in this area. They have been assisting us tremendously providing well needed materials for the school. Recently they furnished the playing area, provided books and a computer and that is worth noting. We really hope others in the business community can do the same or something to help the youth in this area who are very much in need.  It would be very good if some business entity can provide or sponsor a place for these children to stay in Linden after they would have secured a place at a secondary school.  We would love to see children from Mabura turn out to be somebody in society and not being abused and discriminated against because they would not have had a sound educational background. It would be very good if the Government of Guyana could consider putting a secondary school in this area because there are so many communities along the route who could benefit greatly and lift the standard of children living in these remote areas.'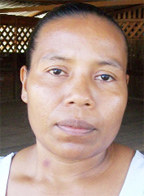 Coreen Lambert – 'As for the education of my children it is very tough. They are going to school yes, but from the primary level where do they go? I do not have anyone in Linden who can keep my children for them to continue school. I have my girl who wrote the exams this year and she didn't do so well. Now there is nothing else that I can do for her so she is here and that's it. That's not what I want as a mother for my child but I don't see anything else that I can do at this time. I will have to go out there and see what can be done for my kids because I don't want to be in here all the time but for now that's it.'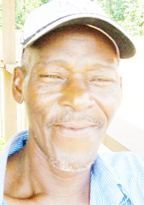 Lennox Agard – 'The living standards in here is not really nice at all, the working security is not nice at all. There is a lot of fight down in here and when you talk they want to victimize you. So right now we have no choice but to go with the tide. The situation in this place is very dread. There are many people who want to talk but they are so scared because of the victimization. I really wish that someone in authority could come in here and talk with us and help us out; we don't deserve to be ignored and treated like this. I would love to see us get better working conditions, better payment, better representation and better treatment as Guyanese people.'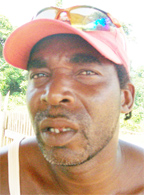 Kenneth Dover – 'I have been living here for almost 25 years. There is no ambulance, no fire station, and no proper medical arrangement. Mabura is so far from the first hospital in Linden and that is why whenever there is an accident or someone falls seriously ill they die even before they reach to Linden. Would you believe that there are only two health workers in here? Not a nurse or a doctor, just two health workers and we are so far out from civilization. If there is a fire in here everything would go flat because there are just a few hydrants in here and that's it.
What the use of hydrants and no hose or fire tenders. In the '80s when I came here things were nice, very nice and now it's a sad state. After being here for 15 years I was trying to mind some sheep and cow but they told me it's a concession and I can't bring anything in here. So once you are here you really can't do anything to develop yourself or the community. I don't have a social life because the money they paying us here I have to work every day of the week to get something for myself. More than anything else I am so sorry for the youths in this place because for as long they stay here they don't have a future.'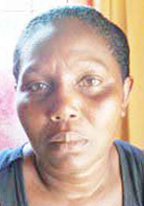 Violet Ross – 'I have been living in Mabura for a very long time. At first life was nice in here but now there needs to be a lot of development. As I know it life is a forward movement and that's not the case in Mabura. I am so concerned about the young boys in here, they really need some form of sporting activity to keep them on track. They do try sometimes but they really need guidance. As it is right now they don't have a team and no one to lead them and if some business entity can come on board and get them some form of assistance it would be a big plus for Mabura. The guys here are very good players and if they are given that push they would do so well. There are so many things I would love to talk about but you know what would happen.  I don't really live here I come in every weekend to sell clothes and such stuff, but things have gotten really hard in here. Business is not what it used to be, it is very slow right now. Finance is the main reason for this as I see it. Workers are not earning enough for them to buy like before; everyone is just holding on to their little earnings. We who are doing business have to depend on the porkknockers to shop whenever they come out. There was a time when Mabura was a family place; now everybody would leave when they get pay, they would go to Linden because that's where all the action is. We need to bring back the action to Mabura because there was a time when it was like that.'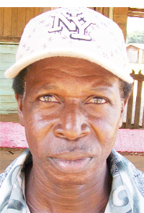 Desmond Fraser – 'We have a thing in here we call call-and-brace. This allows us to go to a shop and take things and when you get pay you go and pay and that is good for us. Life in here is very simple and much easier because we don't have to pay for light, water like our brothers and sisters in the rest of the country. Where the school is concern children do not have much of a problem at the nursery and primary levels. They are close to the schools, they don't have to find transportation to go distances, but for the senior children is where the problems [are]; they don't get access to secondary education and that is not a very comfortable situation. Just recently GT&T built a play area for the nursery school and they got some other things from the GT&T and I know GT&T would continue to look out for these children. But now the government and the Education Ministry need to look out for the high school age children because something needs to be done for them. They either build a secondary school or get some place for them to stay in Linden so they can go to school. But going back to the situation of things the salary part is a main concern. Yes we are getting free light and water, but still they can't continue to be paying us this next to nothing that they are giving us. They really need to look at salaries in here. I only try to brace with it because I have a family and children going to school, but we would love for them (DTL) to do better for us. Otherwise everything is nice with me I am doing good.'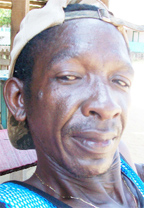 Alwyn Allman – 'I have been here in Mabura since 1995; I have been working with the company. The pay is not at all sufficient but I still trying with it. Rather than leaving and go away I decided to stay and hold on for as long as I possibly can. Where you can go and get a better job right away? So I made the choice to stay and hold on until I can get what I really want. When I get what I am working towards I could just pick up and leave. At present they are not looking at giving no raise of pay or nothing. I see the ERC going all over the country but they need to come in these areas and they would get the kind of information they are looking for. This thing hurts me a lot; years would come and go and we don't get one cent added to our salaries. That could never be good, that's really bad and I am so hurt about it. But I am a big man now and is hard to find another job out there where all them young people coming out of school with all them qualifications and coming out as very good tradesmen, so there is no place for people like me. That is why I have to hold on. When it gets too much for me I will cut and run and whatever happens, happens.'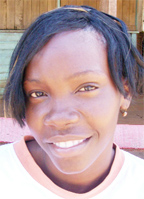 Alicia Loncke – 'I have been in here for the past eight months and I find Mabura very hard. We are working very hard so we need a raise of pay. We are very happy they brought in the phone company but we really need other things like better housing facilities and for this area to be developed to attract investors and tourists here.  Even the schools need to get upgraded with computers, not just one for the head teachers' office but for the kids to be kept apace with the rest of the world.'
Vashti Dunbar – 'I came in here 28 years ago. I used to work but I don't work any longer. This is my son's business and I just hold on here for him. When I started first business was very good in Mabura, because I came in the white people day and this community was a good well-kept place. Working conditions was very good. After 28 years everything has deteriorated. There is a major transportation problem in here. Many times when you leave here with the bus which is provided by the company it would break down and you have to be on the trail for hours and sometimes until the next morning before we could get something to either bring us back or take us out. I am supposed to be a pioneer but they have no regard for me. They don't recognize me so now I would just stay quiet in my little corner. But someone in real authority need to come in here and do a proper investigation of what is going on. They need to look into the condition of workers and everything else.'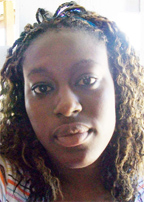 Deniesa Jordon – 'I have been in this community for the past three months and I find the place to be very quiet and peaceful and it is an environment where you can save. For me I don't have to pay a rent, no water bill, or electricity any other bills, not even food sometimes. So it is really good to live and save from day to day up here. The distractions you might find in Linden or Georgetown, it's not here that's why I would say it is better for me up here because it is so much more economical. Nonetheless I think there is room for lots of improvement, probably because it's a private company a lot of things don't really happen here, like the schools don't have a lot of the facilities like you would find in Linden and other areas. I think if the government could kick in they should, because children have to leave here to go out to secondary schools and what you find is that a lot of them don't have any place to live. It would be a good thing for the government to set things in place for them so that no child is denied a secondary education. They can also look at getting a secondary school in here for them and they would be surprised to see how many children would attend school. I would be very happy to see some more attention paid to the children in Mabura because they are struggling a lot.'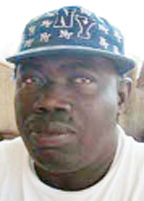 Stanley Alfred – 'It would be a very good thing if the government could look into building a housing scheme in this area. While it would be a reactive and not a proactive move it would work out well in the long run. The new bridge at Lethem is now opened and we haven't begun to envisage the kind of traffic that would be passing through here. If we have a housing scheme it would create an avenue for some much more to develop in this area. Just down at 58 Miles there is a gas station and that is a kind of isolated area. If the place is populated more it would provide better security and better development for residents.  More than that, most people don't have a home of their own after working in here for 20 years and more. Person would begin to do other business and make this place more attractive to tourists. Here could be one of the stopping points. We need other development in here. We can do with a TV station here now we have Cell Link that is nice, a TV station would be even better.'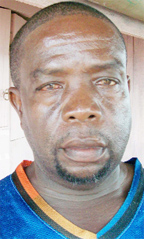 Herman Jones – 'I would like to see Mabura be a better place than this. The community must grow where we could have a housing scheme, TV and even radio signals. We have phone now so we can't complain about that, but you know what we want to see, the children get a chance at a better education than they are getting right now. A nursery and primary school education is not sufficient for our children to make it in this life. There are a lot of big children who don't get to go to school. To make it even worse there is no social activity really in this place. They have a ball field that is no real field and the young men are dying to have their football team going, but they are not getting any help from no one. We would really want to see things get better in here. The bridge open and that alone is an indication and a justification for more to be done in Mabura. We need doctors, we need an ambulance and things like that; these are essential things that we ought to have. We don't even see the regional authorities coming in here; once and two times the Prime Minister would come but he don't really do nothing.'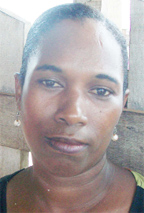 Lucyann Trotman- 'As a person living in Mabura for over 11 years I am living at the airstrip road where I have a business in front. In December these Chinese put up a restaurant next to me and they run the soakaway behind me. The condition is very terrible especially at nights when it starts to smell; I usually have to go and telling customers that I know you smelling something but it's the soakaway that the Chinese run behind my place.
My contention is that people who are dwelling among us here every day might get an understanding and put up a bit with the smell but it is really bad for people who just come or passing through they wouldn't want to eat or shop here because of the nasty smell.
More than that it is not a healthy situation; I would love for the regional health authorities who are reading this publication to come into Mabura and examine this situation. This is not a little drain that smells bad every now and then. This is a big soakaway with faecal matter running out into my yard every day and every night. If this was happening anywhere else in Linden or Georgetown health authorities would have been stern on the defaulters. I am glad that Stabroek News come in here to see what is going on and I really want the health authorities to take some time out and come and deal with this because it is very bad. If you come ask for Lucyann on the airstrip road or ask for the stink place and everybody would show you what's going on; I really want this situation dealt with soon. I have been talking and talking with the owner of the Chinese shop and they are refusing to anything about it.
Please in the name of good health somebody, anybody please do something very soon.'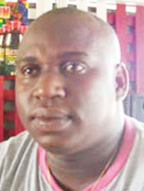 Rutherford – 'I am a businessman in Mabura and like all over the country we have some ups and some downs due to the crisis that is going on right now; everything just have a little setback. Because I am a businessman I could represent my section. I am comfortable because if I wasn't comfortable I would not have been here. It is a great help now that GT&T has come into the area and put up their Celllink connections for us; at least they have a vision they see the potential and importance of the facility in this area.  Everybody is rejoicing because they can communicate effectively and not depend on just a phone booth. We are supposed to be even more comfortable now that the bridge has opened because I am sure that business would pick up a whole lot because there would be lots of people passing through.  Especially those businesses on the front, I understand that they are upgrading their place but I am sure that things would be good for us who are on the inside too because persons who want to overnight would come in. What we have to be more watchful for is the crime situation which has the potential of stepping up. I would encourage that the police force be more vigilant along the trail because like how we are banking on the development there are those who got their own agendas so we have to be very vigilant.'
Around the Web