When Mark Thomas called 'Kerzorkee', one of the three 'death squad' accused, died at the Georgetown Public Hospital weeks after he was rushed to that institution there were reverberations in many parts of the country. Today his death remains a mystery with many believing that he was murdered so he couldn't say what he knew about the death squad.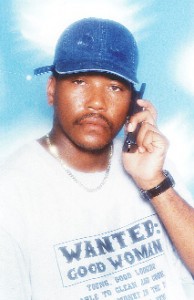 Thomas died on February 1, 2004, while he was facing a charge along with two others for the murder of cattle farmer Shafeek Bacchus on January 5 of the same year. Thomas, Ashton King and Shawn Hinds were accused of the killing by the cattle farmer's brother, self-confessed death squad informant, George Bacchus. King, then the proprietor of a funeral home, had the murder charge against him in the Magistrate's Court withdrawn for insufficient evidence. Hinds, a former policeman, was acquitted in the High Court.
George Bacchus, who was subsequently murdered, had said that the men had mistakenly killed his brother as he was the real target. Shafeek Bacchus was gunned down in front of his Princes Street home by men in a car and George Bacchus had said that the men had shouted 'wrong man' after they had shot his brother.
George Bacchus, who said he was in the street, but some distance from his brother, later named Thomas, King and Hinds as being his brother's killers. They were hauled in and charged based on his eyewitness evidence, but even before the preliminary inquiry commenced George himself was murdered in his bed.
Thomas, who was the manager of Auby's Wine Bar which was allegedly used by members of the squad as a torture house, had collapsed at the Brickdam Police Station when he was told he was going to be charged with murder. He was rushed to the hospital but less than a month later, he died, reportedly after someone had taken him something to eat.
Following his death Government Pathologist Dr Nehaul Singh had performed a post-mortem examination on Thomas's body on February 4, 2004, but it was inconclusive. Twelve samples were then taken from his body and sent to the Dade County Medical Examiner's Department in Miami, USA. The Dade County officials tested all the samples and were still unable to ascertain what caused the man's death. Reports at the time were that that poison was not ruled out since traces of certain drugs were found in the samples. Sources had disclosed to this newspaper that the question that needed to be answered was whether the amount of the drugs found in his body could have caused death. It was indicated that clarification on the tests would have been sought but after a few weeks the police had clammed up and like many others, the case of the dead alleged death-squad member faded into nothingness.
Torture chamber?
While Thomas had managed the wine bar, he did not own it. His employer was Aubert Van Sertima, who at the time was living and working in Saudi Arabia, and he was Thomas's 'only relative' even though they were not related by blood. Van Sertima had told Stabroek News that he had known Thomas all his life, as his grandparents had taken care of Thomas after his mother abandoned him.
Van Sertima had returned to Guyana following Thomas's arrest in connection with the murder and the allegations that he was part of a killing squad responsible for the deaths of a number of men. After some weeks of speculation about Thomas, he had said that as far as he was concerned the "books are closed" as he said he would have left the police to carry out an investigation, as it was their work and not his.
Van Sertima had said that he was on a mission to clear his former employee's name, since he believed him to be innocent of any wrongdoing. He had felt the only thing he did wrong was to 'hang out' with the wrong people.
He had pointed out that while his wine bar was said to be a 'torture house' searches by the police unearthed no evidence to substantiate that claim. He had told Stabroek News that when he was in Guyana in 2003 he had seen Thomas speaking to men with machine guns, who were in a white car drinking beer in front of the bar.
He had said when he enquired he was told that the men were bodyguards for a minister. Stabroek News had questioned Thomas about this while he was hospitalised and he had said that the men were in fact policemen.
Van Sertima had said too that he had a very good idea what his employee would have died from but was leaving it up to the police to do their work and for the justice system to take its course.
When the man died, Van Sertima had questioned why the police had not secured the area where he was and taken possession of the food, since he might have been poisoned.
He had also wondered why as soon as the man died the police officers who had been guarding him had picked up their handcuffs and left the body unattended. He had pointed out that Thomas was under police control and his sudden death, taking into consideration the allegations levelled against him, should have been a cause of great concern.
Van Sertima said he had occasionally sent food for Thomas but on the day of his death he did not send any and could not say who took food for him.
He had said that Thomas died a sad and lonely man and he ended up where he was because of the friends he had chosen.
Van Sertima had told Stabroek News that Thomas had fathered five children; two overseas and three in Guyana and he had hoped that something could have been done to help the three children in Guyana.
He had vowed not to return to Guyana after what happened and only remained long enough to bury Thomas.
Emotional wreck
On the day he died, Thomas had reportedly fallen asleep after eating and awakened suffering convulsions and begging for a drink of water. He then crashed to the ground, breaking his arm which was handcuffed to the bed and died.
While he was hospitalised, the man was said to be an emotional wreck who craved an audience and would tell anyone who listened his life story.
Thomas had reportedly suffered from hypertension, but it was never determined exactly what warranted him remaining in hospital. His demise raised numerous questions.
Another patient in the same ward had told Stabroek News that on the day he died, Thomas had a little food to eat late in the afternoon and had appeared fine before falling asleep. Shortly afterwards, he awakened with convulsions and begged for a drink of water. He crashed to the ground, frothing at the mouth. Minutes later he was dead.
The patient had told Stabroek News that Thomas never turned anyone away and often shared details of his life. There were those who labelled him a "sneak" and felt his sudden attack at the station that landed him in hospital was a hoax to avoid attending court. Others felt sorry for Thomas even though they questioned his admission into the hospital. The patient had pointed out that Thomas's appearance was shocking; a grown man shackled to a bed, half-dressed, face pale with stress, cracked lips, sunken eyes, unkempt hair and foul body odour.
He had said that Thomas regularly broke down and complained of occasional paralysis crying out he could not feel his legs, which were shackled.
The patient said Thomas had regular visits which became the highpoint of his day, as he was jovial and would talk for over an hour.
Around the Web