A batch of 18 medexes graduated on Monday and plans are in train to incorporate the programme in university education.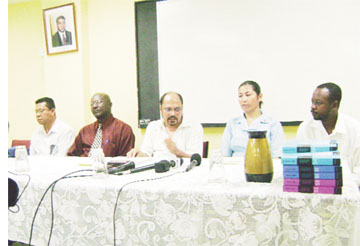 Minister within the Ministry of Health Dr. Bheri Ramsaran who delivered the charge to the students stated that the Ministry has now embarked on a new Medex programme known as the "New Path Way Medex Training Programme." The programme is one which seeks to strengthen the existing primary health care structure of the country thus ensuring the delivery of quality health care services to all.
Among the batch of trained medexes were representatives from the GDF, the Prisons, the Municipality and Barama Company Limited. The others will be dispersed in all ten regions of Guyana.
Previous Chief Medex and Director of Health Services Education, Noel Holder, who also spoke at the ceremony, noted that plans are underway to take the medex training to a higher level. According to him, "discussions have begun with the University of Guyana to facilitate the Medex Training at a Bachelor's and Master's level so as to enhance the standard and quality of the health care services provided."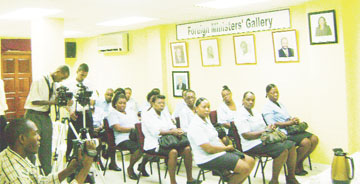 Paula Foster, one of the graduands from the Aranaputa Valley, North Rupununi, Region 9, told this newspaper that she saw it fit to be a trained Medex because she saw the need for her services in such a capacity in her community. According to Foster, "among the illnesses prevalent in the Region 9 area are malaria, acute respiratory diseases, skin conditions and diarrhoea." She further stated that the knowledge she has garnered in her Medex training will equip her to better diagnose and administer treatment to patients with such complaints. Foster will be placed at the Lethem Hospital.
Coordinator for Medex Training, Wilton Benn and Chief Medex, Morris Jeffrey were also at the ceremony which was held at the Ramphal House.
Around the Web