Eyes 400,000 tonnes per annum
An interim board set up to steer the local sugar industry as it struggles to recover from a tough year and braces for imminent price cuts from Europe, is expected to be in place within the next few weeks President Bharrat Jagdeo has said.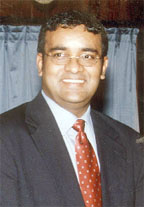 Jagdeo referred to the work of the soon to be initiated team as a "turn around plan" while underscoring the need for industry stakeholders to provide significant input into the new strategy, which he said, will aim at cutting expenditure. He emphasized the need for new managers at the helm of the sugar industry.
Jagdeo made this disclosure at his first media briefing for the year held at the Office of the President yesterday, when he also pointed out that he personally held talks with the sugar company and stakeholders such as the union to discuss what was happening at the time. Further to the discussions, he said Minister of Agriculture, Robert Persaud has consistently pointed out the problems at GuySuCo in writing to him.
He noted that sugar production sank catastrophically last year, declaring that the board and management at the Guyana Sugar Corporation (GuySuCo) should have responded better to the crisis since the signs were there. According to the President, his concern had reached the stage where he had even approached the banks and asked for loans to build infrastructure in the sector while agreeing to waive the corporate tax on the returns.
He emphasized that sugar production must ultimately reach 400,000 tonnes, as it is the target should the new factory at Skeldon become operational.
Jagdeo alluded to the factory being non-operational at the start of the new crop season by asserting that his government will not take over a factory that is not functional, and he charged that the Chinese must fix it.
"It's a turn-key contract and the Chinese have to fix it and the company has already started to institute delay damages which is part of the agreement, and this amounts to around US $5.2M", he said.
Previously Jagdeo had announced that changes would have been made at GuySuCo in the new year, declaring at the time that the company has significant management issues that have impacted on the current state of the industry.
GuySuCo had admitted that several factors have contributed to a very poor year in 2008 for the company resulting in its lowest production level for many years, but it affirmed that the situation has not deteriorated to the point where it has to turn to the government for funding.
Around the Web