Cautioning against a wave of protection washing across the region, President Bharrat Jagdeo says it is imperative to move forward with establishing the single market.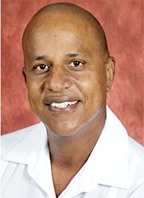 Jagdeo told reporters on Friday that some of the parties charged with the responsibility for pushing the Caricom Single Market and Economy (CSME) are now having second thoughts and have put the brakes on taking decisions that are necessary. "To get to a single economy you have to have free movement of people. Look at how many countries are reconsidering this issue now," Jagdeo said, commenting on the call by Belizean Prime Minister and new Caricom Chairman Dean Barrow for the consolidation of the operations of the single market. "I hope that a new wave of protectionism doesn't wash across the Caribbean, but I have heard some very disconcerting noises from some quarters of the region."
Nevertheless, the President said, it is necessary to shut out the noise and move forward with the regional project.
Barrow, in his inaugural message on assuming chairmanship of Caricom underscored the need to consolidate the single market. He declared that a time must come when consensus must prevail and when talk must give way to action. "That time, I want to suggest to all citizens of the community, is now," he added, while also highlighting the need for the community to bring closure to the long running review of its governance structure, which he called a critical dimension of the regional approach. "… I would like to see finalization of the new apparatuses that would streamline decision-making and accelerate implementation," he said.
Around the Web