–Crime chief cites forensics, witness cooperation
Breakthroughs in high-profile murders remain a challenge for the Guyana Police Force and Crime Chief Seelall Persaud attributes this to the force's limited forensic capacity, lack of cooperation from witnesses and the public and the exodus of experienced officers.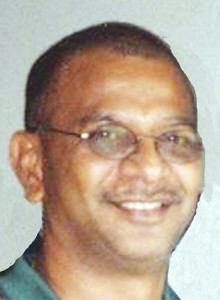 Murders skyrocketed in 2008 by 36 per cent and many remain unsolved even as relatives cry out for justice.
Presented with a list of high-profile murders in a telephone interview, the crime chief said there were no new developments as regards investigations in many of the cases.
Giving an update on the crime statistics as at November 14 last year, he had reported a nine per cent increase in serious crimes, with murder leading the way. From January 1 to mid November 2008, there were 2,395 serious crimes, compared with 2,203 the year before. Forty of the murders recorded last year were carried out execution style.
"With regard to the public as a whole, for various reasons they pass information to us and for many reasons, too, they don't," was how he described the force's current relationship with the public.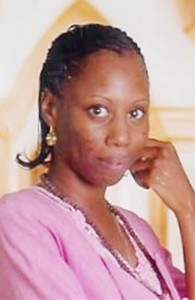 Persaud further explained that the police force was also reeling from the departure of highly experienced officers. He acknowledged that there were many younger officers left to take up the mantle but said some of them took much longer to develop the skills integral to effectively conducting the type of investigations required.
He revealed that continuous training was being done, which included some work with the force's public relations department. Altogether, he said, efforts were being made for the force as an organization to do better in its relationship with the public.
Meanwhile, regarding the boosting of forensic capacity, he pointed out that this was one of the areas which would benefit under the Inter-American Development Bank (IDB)-funded Citizen Security Programme.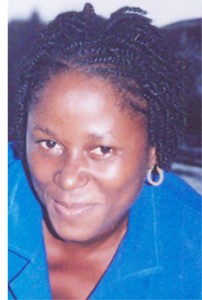 Questioned about the force's access to overseas training, Persaud said this was still available, but tapping into this area would depend on the force's training budget each year. He added that offers for training opportunities from donor countries were still available.
'Message sending'
The brutal slaying of a total of 31 persons in the Lusignan, Bartica and Lindo Creek bloodbaths helped to catapult the murder rate for last year. Those events unfolded in January, February and June respectively.
Then there was the beheading of Jiffy Lubes owner Farouk Kalamadeen with seemingly no trace as to who his killers might have been. During his interview with this newspaper, Persaud branded Kalamadeen's killing a "message-sending incident".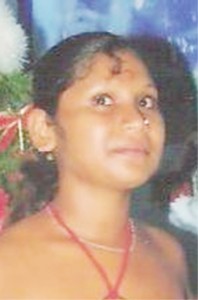 Kalamadeen had disappeared after he reportedly left his D'Aguiar Park, Greater Georgetown home around 6 o'clock for his usual morning jog on April 2, 2008. Rumours had surfaced that the man was kidnapped and that his abductors were demanding a ransom, but his relatives denied that they were ever contacted and asked for such.
He was never seen alive again, but his beheaded body appeared on Cowan Street, Kingston clad only in a pair of pants on the morning of April 30, 2008. There was no other visible wound, not even a scratch on the body, signaling that the man's head had been clinically severed. No blood was also visible and when the body was removed by funeral parlour attendants his arms moved freely indicating that rigor mortis had not yet set in; and his death would have been recent.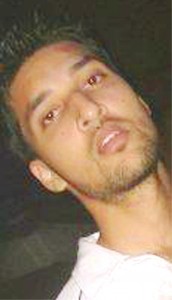 Searches for the man's head began immediately after his body was found, to no avail. However, three days later, the head was spotted floating in the North Road canal; a stone's throw away from his business place. The man's head may have been dumped simultaneously with his body since residents in the area recalled seeing the strange object in the trench but said they did not pay keen attention.
"Kalamadeen's death tells a story that it was a message-sending incident and the people who do this sort of thing are people involved in organized crime. But there is nothing so far to charge anyone," Persaud said.
He said a lot of the persons questioned in connection with the murder were people suspected and sometimes known by the police to be or have been involved in organized crime. However there was never enough evidence to press charges against any of them.
DNA positive
The inability of the police to charge anyone in the murder of hotel proprietor Roselaine Hall is another case in point.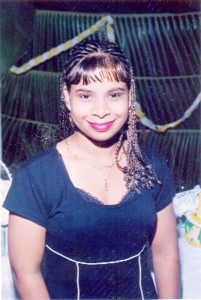 Persaud revealed during his interview that DNA tests have since positively identified that the remains discovered in the vicinity of Yarrowkabra on the Linden Soesdyke Highway more than six weeks after Hall's disappearance, were indeed hers.
According to him, the police are now seeking legal advice since there is currently a dispute with regard to who will receive the corpse. Police are questioning the woman's husband Romeo Rockerfeller's right to her remains since there are questions about the identification documents that were used in the marriage. However, the wanted bulletin issued for her ex-husband Alex Barker remains in effect. Barker is the police's main suspect and is also the last person with whom she was seen.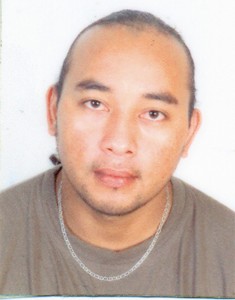 Hall disappeared on January 30, 2008. On that day she had visited a hairdressing salon in the city, from where Barker, who was her chauffeur, had picked her up. Staff at her hotel said she had gone back there, collected $22,000 from the cashier and left with the man.
The ex-husband, according to reports, had subsequently returned to the hotel and told the staff that Hall had travelled to Suriname and left him in charge. He reportedly collected sums of money totalling $250,000 and fired several employees and hired new ones before disappearing himself after questions about her whereabouts were asked and it became apparent that the police were going to be involved.
Revenge?
Whether or not the execution-style killing of Marcyn King was revenge for the murders her brother Rondell ' Fineman' Rawlins allegedly committed, is a question that remains in the minds of many.
King was shot at point-blank range just around sundown on March 10, 2008, while she was on her way home from work. The 36-year-old mother of three was walking along a poorly-lit section of Republic Street, Newtown, when a car pulled up. A gunman exited and shot her twice in the chest. Her assailant had to have much knowledge of her movements since the woman did not always walk home, but whenever she did so, only used one route. In a statement issued on the night of the woman's murder, the police said they would not tolerate the killing of innocent persons and all efforts would be made to arrest and prosecute the perpetrator.
Persaud said there have been no developments in the investigations into King's murder, even as doubt remains over why she was killed. Police never came up with a possible motive.
The mysterious murder of Diamond, East Bank Demerara resident Ganga Persaud who was discovered strangled and tied up in his car trunk also added to the list of unsolved murders. He was last seen in the company of friends having a drink on the evening of May 16, 2008. However, according to relatives, he left the group some time before midnight and appeared to have been heading for home. He never made it. Persaud was discovered the next day in the trunk of his car at Eighth Street, Diamond with his hands and feet bound with rubber and scotch tape wrapped around his face. There were no visible wounds on his body. Police had questioned several persons in the area but no one was ever charged. He had returned to Guyana some five years before his demise.
There has also been no word as to whether anyone was charged in the murder of an 18-year-old waitress of Santa Rosa Restaurant and Bar on the Corentyne who was seen drinking with friends at 'Dusk Till Dawn' a bar at Port Mourant. Deokali Peter was apparently gang-raped. She was discovered by canecutters, on their way to work, lying naked on the roadside obliquely opposite the bar. She died around 8 o'clock the next morning, May 6, 2008. Three of her acquaintances were taken into custody but no one was charged.
On May 14, 2008 Arjune Singh met this death after gunmen emerged from a car during a police roadblock and sprayed bullets, which also injured others. That incident has left more questions than answers.
Singh had stopped at a roadblock block set up on Middleton Street by two police officers who were checking documents. Within minutes, a car pulled up alongside the checkpoint, a gunman disembarked and a fusillade erupted. Another man was injured in the ordeal and ever since the incident there has been criticism over the conduct of the police officers on the night and their subsequent action. No one was ever arrested in this matter as well but a police officer was eventually subject to disciplinary action.
Police are also still seeking clues to the murder of 68-year-old gas station owner Brandis Roberts of Parika Highway who was found with his hands tied behind his back and a pair of pants tied around his face, covering his mouth. Jewellery that Roberts was wearing at the time, his cellular phone and keys were intact, but his day's sales were missing. Roberts' body was discovered by his brother, Winsley, who went to check on him after he did not turn up at the gas station and calls to his cellular phone went unanswered. The building was unlocked and the body was lying on floor of the kitchen, located in the bottom flat of the two-storey building.
'Pinky'
The murder of 29-year-old Anjanie Mahdoo of 185 Fifth Street, Alexander Village in late October also remains a mystery. Her body was found in a canal at LBI, East Coast Demerara. Mahdoo, otherwise known as "Pinky," was reportedly discovered by a group of sugar workers around 7 am. The body was then taken to the Lyken's Funeral Home where it was later identified by relatives. The family members were convinced that foul play was involved since they said Mahdoo was not one to stay out late at night. When asked how she could have ended up in LBI, the relatives suggested that she may have gone to visit her boyfriend who lives at Success on the ECD. The boyfriend was held for questioning but was later released.
Then there was also the execution-style shooting of clothes vendor Raphael Piggott. Piggott was shot by a lone gunman on November 8, 2008, as he was about to drop off a friend – Vincent Da Costa — at his Sixth Street, Cummings Lodge home. The gunman then fled the scene in a car while the wounded Piggott was subsequently pronounced dead at a city hospital.
Police found US$14,041 and 1,100 euros in the vehicle at the murder scene and later revealed that eight packets of cocaine weighing eight kilogrammes were found concealed in the fuel tank of the vehicle, forcing them to conclude that the murder was drug related. Piggott's relatives have maintained though that he was not involved in anything illegal.
Police are currently on their fourth suspect into the shooting death of Environmental Protection Agency employee Alicia Foster who was shot at point blank range on October 12, 2008. Whether a breakthrough in this case is near is yet to be seen. Foster was sitting in her car waiting for her sister to open the gate to their David Street, Kitty home around 10 o'clock that night when she was approached by a man who demanded she exit the car and shot her after she allegedly refused. The man then dragged her out and drove away in the car while his accomplice fled the scene. The car was found the next day abandoned in North Ruimveldt. Observers and relatives have doubted that the killing was as a result of a carjacking or robbery. The only thing taken from the young woman was her life.
What appeared to a be a robbery gone, bad but what relatives believe was targeted at the victim, left 25-year-old Shenese Richardson-Austin with around 13 stab wounds which caused her to bleed to death.
The West Ruimveldt hairdresser was the only person beaten and stabbed in an attack which occurred at her mother's home on December 15, 2008, where she returned to live about four months before her death, escaping abuse and infidelity at the hands of her husband.
A man had gone to the family's home at around 11 that night to purchase cigarettes and when the woman's sister turned around while serving him, the man barged into the house; three other men soon joined him. The men had guns and three of them were masked. They escaped with jewellery, Richardson's phone and a substantial amount of cash, but not before beating her and stabbing her even though she offered no resistance, her relatives recounted. The woman's husband, who had threatened her many times, was arrested but subsequently released by the police.
Around the Web