Nearly a year after the Lusignan massacre, the criminal justice system is no closer to providing answers than on the day the 11 persons were murdered.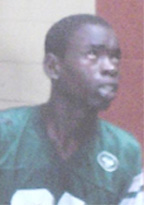 In the interim,  three persons have been charged with the murder of 48-year-old Clarence Thomas, his 12-year-old daughter Vanessa Thomas and his son Ron Thomas; 32-year-old Mohandai Gourdat and her two sons: four-year-old Seegobind Harrilall and ten-year-old Seegopaul Harrilall; 22-year-old Shazam Mohamed; 55-year-old Shaleem Baksh; Seecharran Rooplall, 56, his wife Dhanrajie Ramsingh, 52, and their 11-year-old daughter Raywattie Ramsingh.


On February 21 James Anthony Hyles, called 'Sally', of 70 Friendship, East Coast Demerara was slapped with the 11 indictable counts of murder. Chaos had descended upon the Georgetown Magi-strate's Court when the 19-year-old was charged with the murders.
On June 21, twenty-one year-old Mark Royden Williams, called Royden Durant or 'Smallie' of Uitvlugt, West Coast Demerara and a 14-year-old boy of Strathspey Squatting Area, East Coast Demerara (ECD) were jointly charged with the 11 murders.
Williams who was captured at his cousin's house in Sophia after a long period of being wanted, was also charged with the murder of Kumar 'Mango man' Singh, which occurred on August 30, 2007 and the murder of Guyana Defence Force (GDF) Lance Corporal Ivor Williams.
The 14-year-old was held during a Joint Services operation in the Upper Berbice.
Around the Web