By Shabna Ullah
A five-year-old girl of Number Five Village, West Berbice was electrocuted around 7:20 pm on Wednesday after her feet became entangled with an extension cord that was connected to a music set.
Reports are that the child, Montoya David who was alone at home with her sisters: 10-year-old Tovany and Kiszy, 7, and a cousin, 13-year-old Dacia, had just come out of the bathroom when her feet got snagged by the exposed wire.
Tovany said that her sister tried to remove the wire but it got stuck to her hands. She said she too tried to free the girl from the wire but felt the current passing through her right hand and became scared and dropped it.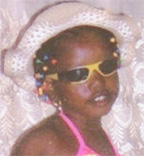 Their mother Erica Johnson, a special constable attached to the Berbice River Bridge was at work at the time and Tovany said she ran through the alleyway a short distance from the road to get help.
A few persons were passing and she told them her "sister get shock" and they ran to her rescue. By the time they got to the house the wire was detached from Montoya's hands but she was pitched several feet away and appeared to be lifeless.
She was rushed to the Fort Wellington Hospital where she was pronounced dead on arrival. Johnson told Stabroek News that she received a call around 7:45 pm from a cousin that she must go home right away.
She said she questioned her cousin and was told that "something" was wrong with Montoya and she was taken to the hospital. She left immediately and went straight to the hospital and that was when she was faced with the news of her daughter's death.
Johnson said that the extension cord which was joined with a tape was connected from the wall to a music set. She said the wire was hidden under the carpet but could not say how it became exposed.
The woman also has two other children: Jamal, 16, and Andre, 15, but at the time of the incident they were at church. She had left the smaller children at a cousin's house before going to work that afternoon.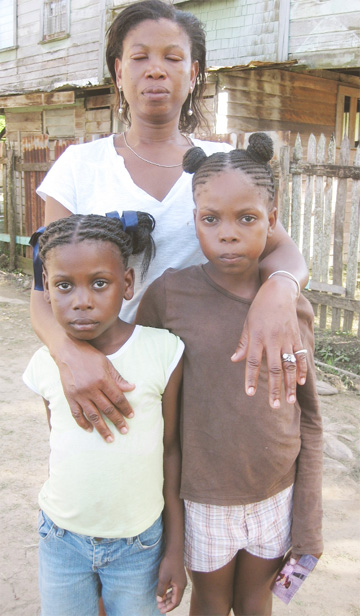 However, the children saw when Dacia – who was busy with her books when the incident occurred – went home from school and they followed her home.
Johnson described her daughter as a very brave and brilliant child who enjoyed modelling and singing and said she had even modelled on stage. She said the child's father resides in Trinidad and she and the child had stayed there with him for a few months.
She said after they returned Montoya kept telling her that if she had stayed in Trinidad she would have become a "Calypso singer." She also liked the singer, Destra and would imitate her.
"Her father always used to say she was a blessed child," the distraught mother said.
Around the Web