The National Assembly unanimously approved an amendment to the Medical Practitioners Act on Thursday, increasing the number of academic sessions a practising physician in Guyana is required to take.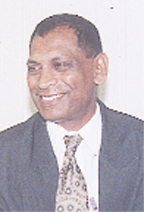 The new legislation mandates that every physician who would like to be licensed to practice must take 12 credit hours of Continuing Medical Education (CME), ups the hours from six CME credits. A maximum of four academic credits could be on-line CME offered by a recognized agency, institution or recognizable professional body. Minister of Health Dr. Leslie Ramsammy, who piloted the amendment bill, called it a simple but significant change as CME and continuing professional development are keys to "maintaining competence, increasing knowledge and skills in the profession." He emphasised that continued learning is both a personal and professional responsibility and cautioned others in the medical profession such as nurses and pharmacists that continuing education credits for licensing in the future would also be required of them.
PNCR 1-G MP Dr. George Norton called the bill a narrow attempt at instituting changes in the system, but also spoke of its importance in regulating a critical area. He noted that doctors had bemoaned the lack of consultation before the amendment was proposed.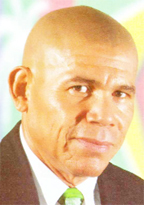 Dr. Norton said the entire Medical Practitioners Act needs amending, but as it related to the specific legislation, he sought a further amendment that called for six months' advance notice of CMEs being conducted locally. The amendment was subsequently rejected by the government benches.
Ramsammy insisted that there had been dialogue prior to the amendment bill being tabled in parliament, adding that "for years we have been talking to doctors." With respect to a proposal by Norton for an advance schedule of CMEs, he said that advance notice would hurt the health sector's chances of capitalising on opportunities when medical experts visit the country and requests are made for CMEs to be conducted.
Around the Web